The holidays are happening this minute! If you're in deer-to-the-headlights mode, there's still time to pull it together and make gifts for family and friends without needing to trek to the malls and deal with traffic jams and long lines. And, the good news is that homemade food gifts are far more appreciated than "stuff." So roll up your sleeves and let's get started.
You'll need to go to the market, but that's manageable. If you go really early in the morning or after dinner the lines are always shorter. Write a list as there's nothing more infuriating that coming home short one key item. Even then, it's easy to not have quite enough brown sugar or butter, so check your recipe(s) before you leave for the market.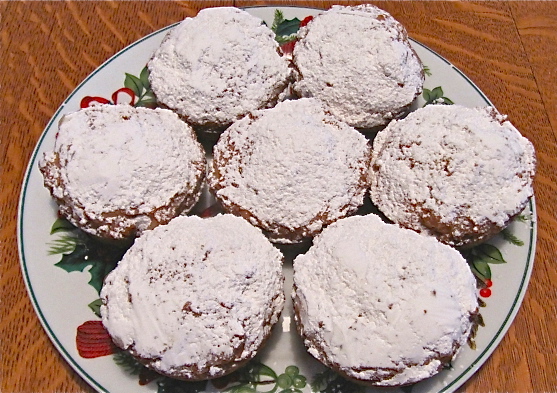 Breads, Muffins, and Cupcakes
Muffins and cupcakes — and even bread — are among the easiest and fastest gifts to make. They're always popular and can also be used as a potluck contribution for brunch as well as afternoon or evening parties. Our favorites include: Eggnog Doughnut Muffins, Applesauce Muffins, Chef Stephen's Christmas Stollen, Vegan Chocolate Cupcakes, Saffron Bread, Vanilla Cupcakes with Mascarpone Vanilla Cream Frosting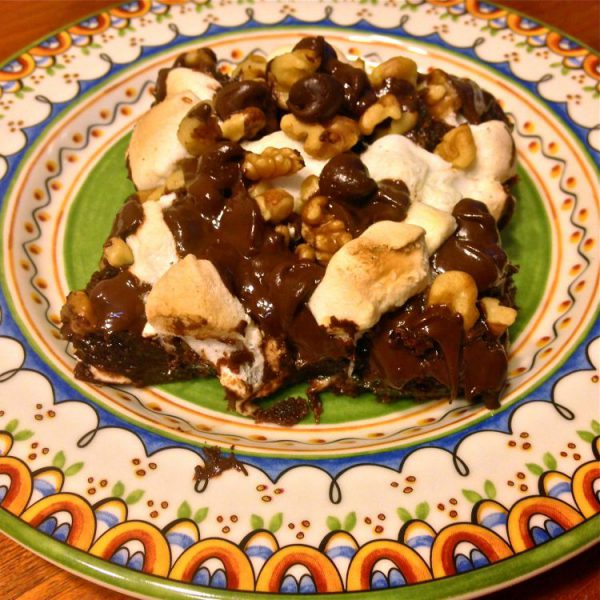 Cookies and Bars
Cookies are labor intensive, so if you want to make more than two or three types of cookies, find at least one person (ideally two or three), and each of you bake two or three varieties and then share some of each. If you have the space, you can throw a cookie making party and do a swap. If you're doing this alone, I recommend making bar cookies such as Gooey Brownies, Rocky Road Brownies (these are killer good by the way), Mississippi Mud Bars, Bake Sale Lemon Bars, The World's Best Blondies, Nanaimo Bars, or Heavenly Brownies on Shortbread Bars.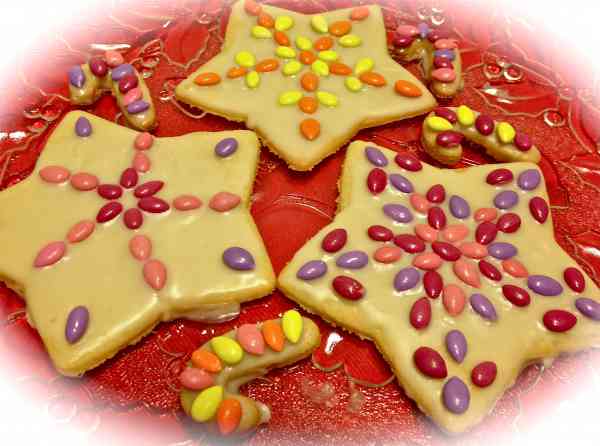 If you have time to make cookies (and who doesn't love good cookies as gifts?!), here are some favorites: White Chocolate Macadamia Cookies, Gluten Free Chocolate Peppermint Crisps, Cacao Nibs Butter Cookies, Salty and Sweet Butterscotch Cookies, Almond Macaroons, Russian Tea Cakes, Lebkuchen, Seriously Chocolate Crackle Cookies, and Holiday Cookie Cutouts. There are many more recipes in our Cookie Section if you don't find something that inspires you here.
Candies and Confections
Most candies can be made ahead, stored in airtight containers and put into the refrigerator a week ahead of gifting them. If you've never made fudge before, you may need a practice run. Otherwise, wait until you have extra time as it can be tricky the first few times you make it. Luscious Gianduja Squares aren't nearly as complicated as fudge and definitely are a show-stopper. Don't worry about getting every little bit of the skins off of the hazelnuts. If you follow the instructions carefully, Maple Vanilla Fudge With Pecans is really good. Substitute
walnuts if you want. Chocolate Truffles are a snap to make and can be given as gifts in pretty little tins or boxes or even added to a cookie plate. Tahitian Vanilla and Honey Caramels with Fleur de Sel are magnificently flavorful. If you're a Marshmallow fan, homemade is the way to go. They're worlds better than store-bought marshmallows.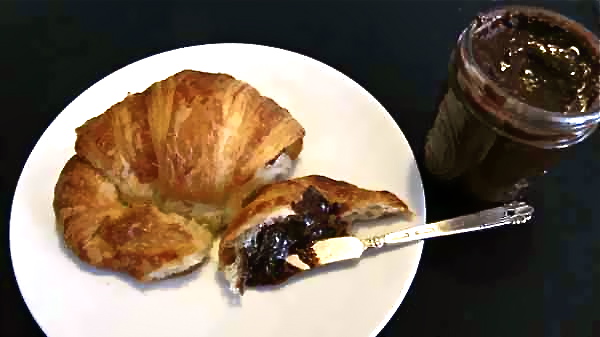 Toppings and Spreads
Toppings and Spreads are quick to put together. Buy jars by the case then make several batches at a time. Any leftovers will be joyfully devoured. I admit this never occurred to me before I started giving jam to my sister-in-law who didn't put the jam on toast. She ate it with a spoon directly from the jar. When I gave my mechanic a jar of Gianduja (Homemade Nutella), he took the jar and three spoons to the back porch, gave each child a spoon, and the three of them polished off the jar in 15 minutes. A gift of any of these recipes will be greatly appreciated.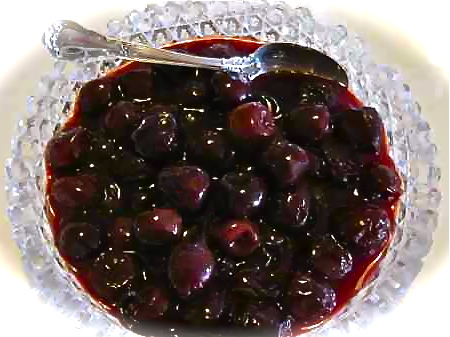 Very few people turn their noses up at cherries. Cherries with Vanilla Bean make a wonderful topping for ice cream or custards and puddings. (They're also pretty good straight out of the jar.) Include a gift certificate to a favorite ice cream store along with the cherries or topping like one of these favorites. Perfect for teens! Hot Fudge, Vanilla Caramel Sauce
Rock Star Granola
I made 18 pounds of this granola last week. It's filled with seeds and nuts and blended with pure maple syrup, vanilla and coconut oil. I have a legion of family and friends that hope I'll make it each year as holiday gifts. Layered with Greek yogurt and fresh berries, it makes a delicious dessert. Add some chopped dried fruits after making it if you want. This way the dried fruits don't get too dried out. It's good enough to eat as a snack out-of-hand! Rock Star Granola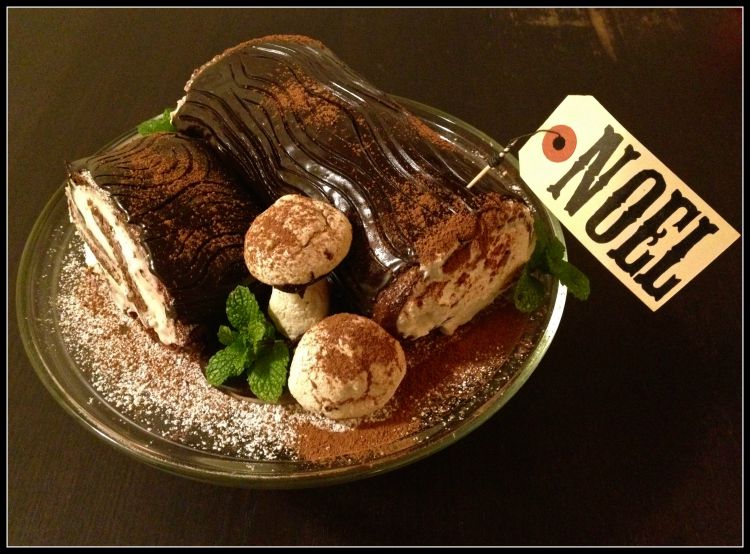 Seasonal Cakes for Giving or Serving
Buche de Noel is such a classic holiday dessert and loved by everyone, that if you are going to a special event or hosting a dinner party, this is the dessert to serve. The only drawback is that it won't serve a crowd. Give it as a special contribution to meal or tea party or make it for a small gathering of friends. We have it every year because we all love it so much but we manage to eat the entire cake in one sitting.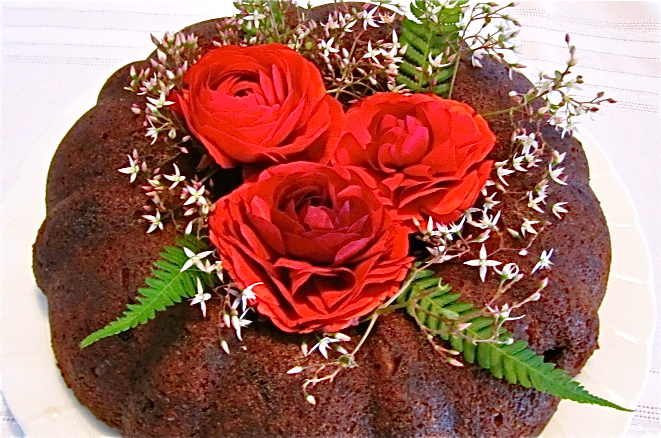 Even humble Gingerbread with Lemon Glaze can be dressed up and become a "Wow" dessert or made into small cakes or cupcakes.
Pound cakes can easily be made in small pans. The Double Vanilla Hazelnut Cake is a case in point. Wrap the little cakes individually, stack two or three and secure them with pretty cord or ribbon, and include a small jar of Butterscotch or Caramel Sauce and suggest that the cake and sauce be served warm with Ginger Whipped Cream.
If you have Bundt pans or even molds, you can make several Viennese Pannetone cakes at once. These, like Persimmon Pudding, are classic holiday desserts to give as gifts, bring to a holiday event or serve at your own holiday feasts.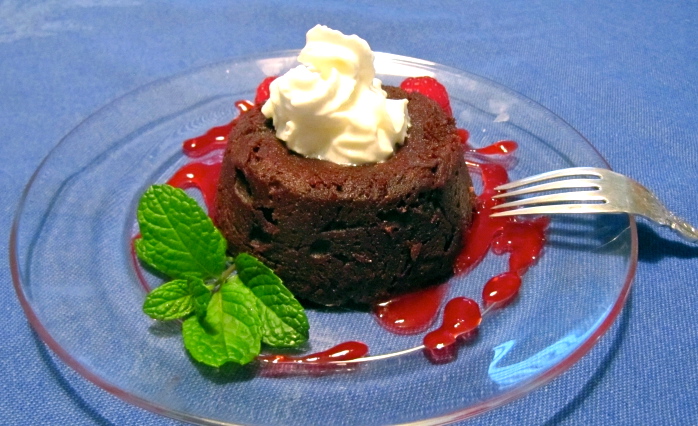 Molten Chocolate Cakes can be made in advance and frozen. This recipe makes six ample individual cakes. Bake them off or give them frozen in a new cupcake tin along with the recipe and raspberry sauce to serve alongside when serving.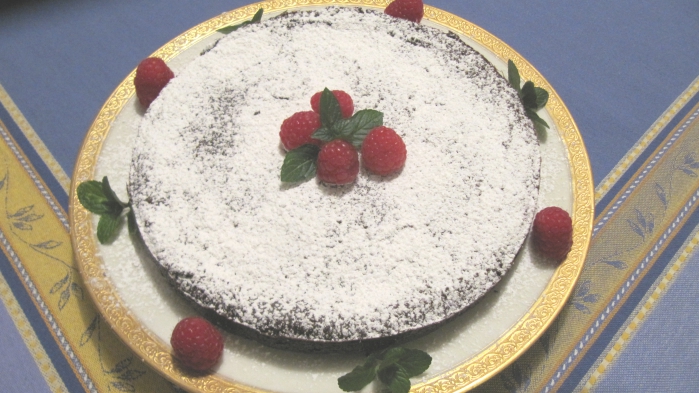 If you are looking for a vegan cake that doesn't taste like it's vegan (and doesn't taste like it contains tofu), This is my choice for a special dessert: Double Chocolate Raspberry Torte
One last dessert that is worthy of a holiday dinner is Hazelnut Chocolate Mousse Torte.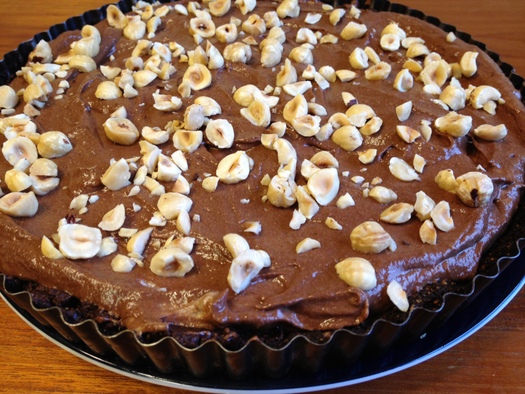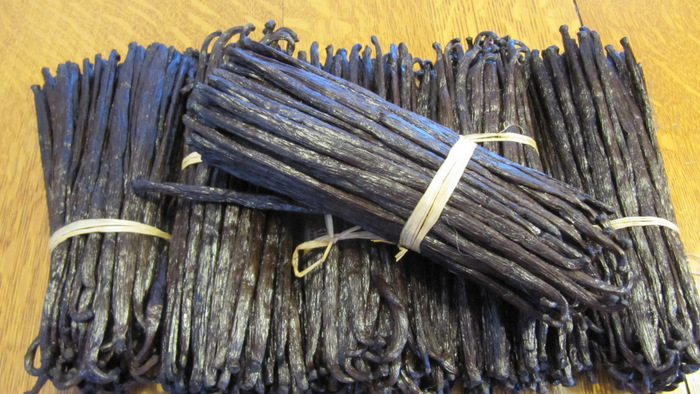 Extracts and Cordials
While it is a snap to give the gift of already prepared vanilla extract, you can make them yourself or, you can give the gift of a bottle of good spirits, vanilla beans, and the recipe for making extracts. The latter provides a wonderful post-holiday project that a family with children can participate in and learn something new in the process. The aroma of the vanilla extract, when ready, will hopefully inspire the children to participate in cookie or cake making, which provides yet another skill that will move them further into the amazing world of baking. For each gift you will need to purchase 1 pint of spirits — Vodka, Rum or Brandy are your best choices. For each pint you will need 8-10 vanilla beans. And here is the recipe: https://vanillaqueen.com/vanilla-extract-recipe/
Hopefully you have found inspiration from this list of suggestions. For even more delicious ideas or for purchasing vanilla extract and other flavors that will enhance your recipes, please visit our site at The Vanilla Company. If you would like 4-or-8-ounce bottles of our pure vanilla extract or smaller amounts of vanilla beans, vanilla paste or ground vanilla powder, visit Vanilla Enchantment, run by our e-tailer, Chef Stephen Block.
Latest posts by Patricia Rain
(see all)