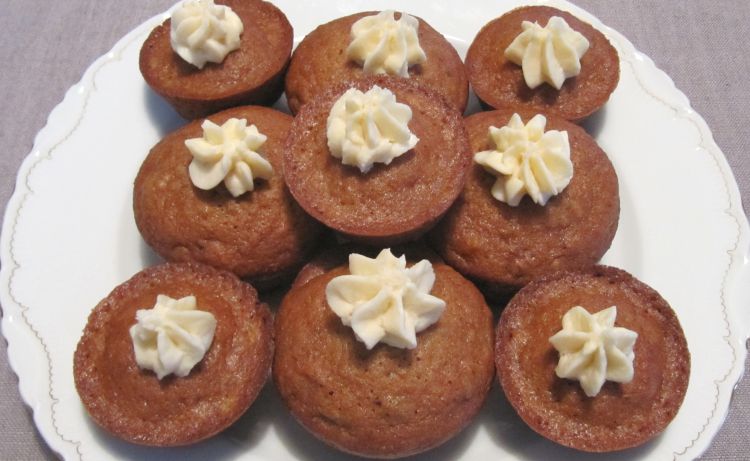 Applesauce Muffins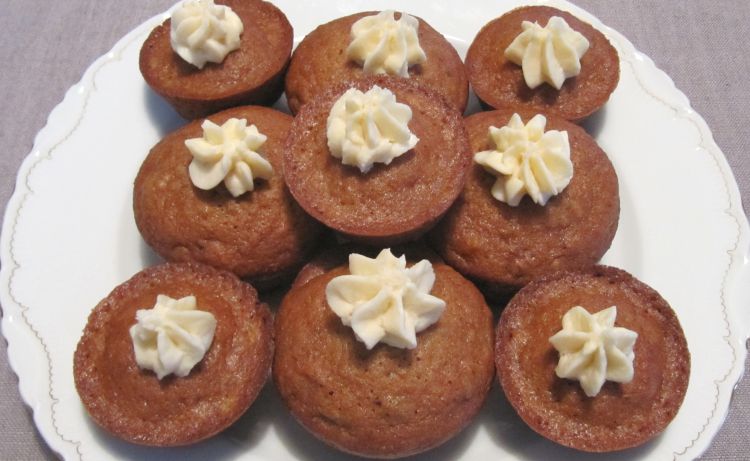 If I were to choose only one muffin recipe from my collection, it would be this recipe for applesauce muffins. These muffins are extremely moist, delicate in texture and bursting with flavor. This is especially true if you use my Kick-ass Applesauce recipe as the base for these muffins. They are really, really good!
This recipe makes 24 regular size muffins. While that may be more than you want, I suggest you do it anyway and stick some in the freezer or share with friends.. I debated making half this recipe recently and I'm really glad that I made the full batch because they were gone in a flash.
Regarding the Cream Cheese topping, it's wonderful, but not necessary, especially if you're turning these out for breakfast or would prefer to have less fat or sugar.
Print
Applesauce Muffins
2 cups unbleached flour
2 teaspoons ground cinnamon
1 teaspoon baking soda
pinch salt
1/2 teaspoon freshly ground nutmeg
1/2 teaspoon alspice
1/8 teaspoon ground cloves
1 cup coconut oil or other vegetable oil
1 cup sugar
4 eggs
1–1/2 cups applesauce (preferably homemade)
1 teaspoon Rain's Choice pure Vanilla Extract
1 cup toasted pecans, chopped
Topping
6 ounces cream cheese
6 ounces butter
approximately 2/3 cup powdered sugar
1 teaspoon Rain's Choice pure Vanilla Extract
Instructions
Preheat oven to 350 degrees.
Line muffin tins with papers
Sift dry ingredients into a medium bowl and set aside.
Blend oil, turbinado sugar until smooth. Add eggs, one at a time. On low speed mix in applesauce and then flour mixture. Stir in nuts by hand.
Fill up muffin tins and bake 18 – 20 minutes. Cool on wire rack.
Mix cream cheese, butter and sugar. Adjust sugar to taste. Add vanilla extract. Spread on muffins when they are cool.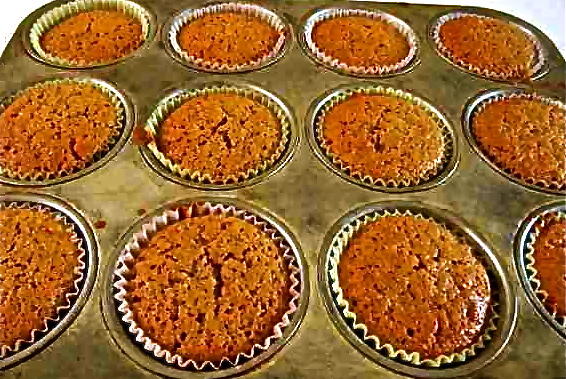 Look Delicious? Pin it for the world to see!
Latest posts by Patricia Rain
(see all)
Tags: Apple Season baking, Applesauce muffins, baking with applesauce, moist muffins
Patricia Rain
Patricia Rain
is an author, educator, culinary historian, and owner of The Vanilla Company (www.vanillaqueen.com), a socially conscious, product-driven information and education site dedicated to the promotion of pure, natural vanilla, and the support of vanilla farmers worldwide. She also does culinary presentations for food professionals, cooking schools, trade shows, food fairs, and private groups, and is a regular radio and TV guest.