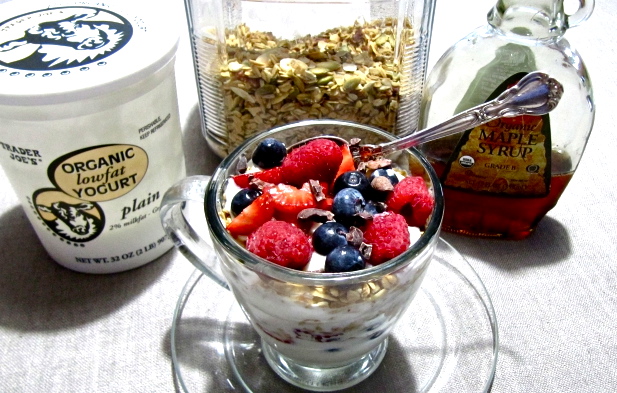 Having come of age in the 1960s in the San Francisco Bay Area, I experienced the folk music era, mini-skirts, peace marches and lots of good ole' rock 'n' roll. In 1969 I moved to the Mendocino Coast and lived in a farm house built in 1886. All this is to say, I know granola!
The granola we ate then isn't the same granola we enjoy today. It was homemade and nutritious but, we couldn't find many of the unique ingredients that we have now. Think coconut oil, cocoa nibs or ground vanilla bean powder, to name a few.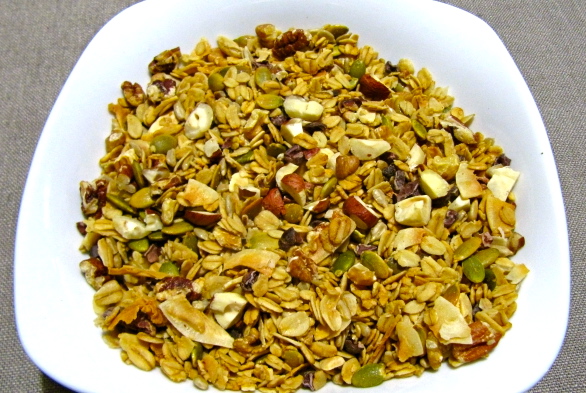 I've created a granola that is delicate, crisp, not overly sweet, and really, really good! You can enjoy a bowl for a protein-rich breakfast or snack, eat it like trail mix, create parfaits with granola, lightly sweetened yogurt and fresh fruits and berries and even use it as a topping when you're baking muffins or making a fruit crisp.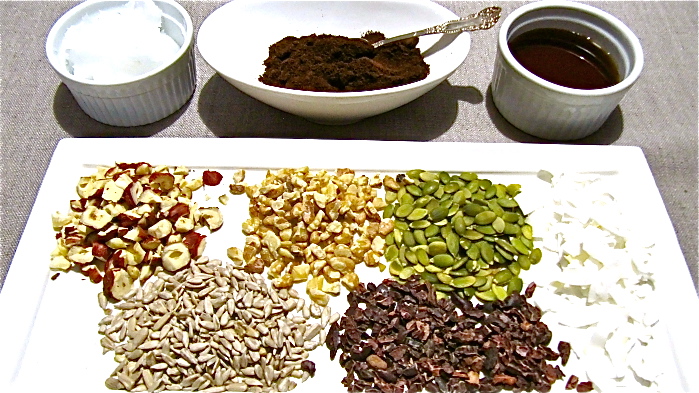 I've chosen the ingredients specifically for flavor and nutritional value. I use rolled oats from Bob's Red Mill as the base. Walnuts, hazelnuts, and seeds are protein-rich, high in Omega 3's and other fatty acids, and vitamins and minerals, all great energy boosters. I use coconut chips instead of dessicated coconut as they toast well, taste better and support the flavor of the coconut oil.
Cocoa nibs are cacao bean pieces with the shell removed. The alkaloids in chocolate/cocoa provide long-term energy without the jitters and caffeine crash. They're also filled with antioxidants that fight free radicals (there were a number of them in the 60s too), and healthy fats.
Coconut oil has medium chain triglycerides (excellent for brain health) and withstands heat without losing nutritional value. Maple syrup is a super-food that stabilizes blood sugar and provides flavor without overwhelming sweetness.
Vanilla extract and ground vanilla bean powder are good for our lungs, contain antioxidants and act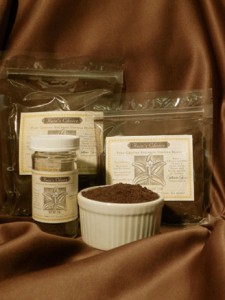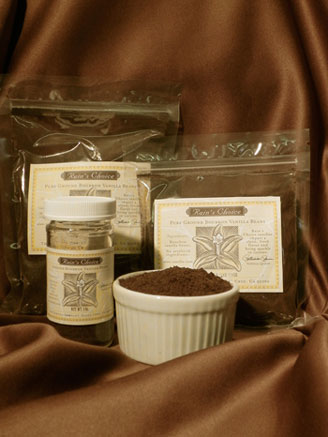 as the backup choir for the many flavors in the granola without overriding them.
The payoff? A breakfast high in protein, complex carbs and healthy fats that keeps you energized and curbs your appetite.
Bon appetit!
Print
Rock Star Maple-Vanilla Granola
8 cups rolled oats (not instant) – Bob's Red Mill oats are especially good
1 cup dried, unsweetened coconut chips
1 cup coarsely chopped walnuts
1 cup coarsely chopped hazelnuts
1 cup cocoa nibs
1 cup sunflower seeds
1 cup pumpkin seeds
1–1/4 cups pure maple syrup
3/4 cup coconut oil
1 tablespoon Rain's Choice pure Vanilla Extract
2 teaspoons Rain's Choice ground Bourbon Vanilla Bean Powder
Cinnamon or nutmeg to taste (optional)
Instructions
Preheat oven to 250 degrees F.
In a large bowl mix first 7 ingredients until everything is well distributed.
Place a saucepan over medium heat and add maple syrup and coconut oil and heat until butter and coconut oil are completely melted. Remove from heat and add vanilla extract and ground vanilla bean powder plus cinnamon and nutmeg if using. Blend well. Pour slowly over dry mixture while stirring with a large wooden spoon. Scrape balance of liquid into the bowl and continue to blend until everything is equally moist.
Spread onto cookie sheets. To shorten baking time, use an extra sheet or two or bake in batches so that the granola dries evenly. Bake in oven between 1 and 1-1/2 hours, depending on thickness of the granola and heat of oven. Stir every 15 – 18 minutes until the oats are golden brown. Allow to cool, then store in an airtight container.
Notes
Makes approximately 14 cups of granola.
Click here to use this granola in Maple Brunch and Dessert Parfaits
Did you like this post?
"Like" it and share your thoughts in the comments below!
Latest posts by Patricia Rain
(see all)