This decadent Hot Fudge recipe, from Gourmet Magazine, is everything you'd expect from this traditional favorite dessert topping. Chewy and gooey, smooth and shiny, it'll dress up everything from your hot fudge sundae to your cakes and brownies. Perfect served hot over ice-cream or even just a chilled spoonful, straight from the jar, it's sure to become a household favorite.
Print
Hot Fudge
2/3 cup heavy cream
1/2 cup organic light corn syrup
1/3 cup packed dark brown sugar
1/4 cup unsweetened Dutch-process cocoa powder
1/4 teaspoon salt
6 oz fine-quality bittersweet chocolate (not unsweetened), finely chopped or chocolate chips
2 tablespoons unsalted butter
1 teaspoon Rain's Choice pure Vanilla Extract
Instructions
Bring cream, corn syrup, sugar, cocoa, salt, to a boil in a 1 quart heavy sauce pan. Reduce heat and simmer, stirring continuously for 5 minutes. Add butter, chocolate and vanilla and stir until melted. Remove from heat and pour into mason jars. Allow to cool. Serve immediately or keep in your refrigerator until ready to use.
Hot Fudge Sundae:
Pour warm hot fudge over scoops of The Best Vanilla Ice Cream or Vanilla Coconut Cream Ice Cream and top with whipped cream, slivered almonds and a cherry.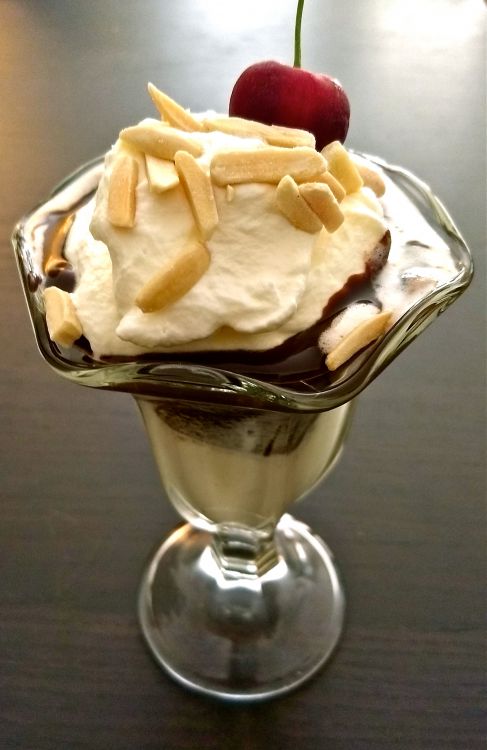 Latest posts by Serena Rain
(see all)