Persimmon Pudding with Lemon Sauce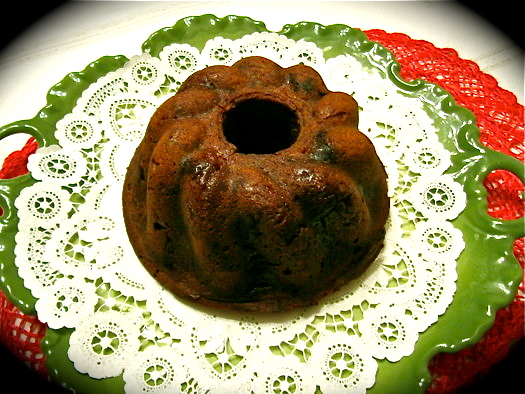 This is a rich, traditional-style pudding. It's closer to a very moist cake in texture than what we think of as pudding. With lemon sauce and whipped cream, it's divine!
Persimmon Pudding
2014-06-26 13:31:40
Ingredients
1/4 cup unsalted butter
1 cup sugar
2 eggs, well beaten
1-1/2 cups very ripe persimmon pulp, mashed
2 cups unbleached flour
2 teaspoons baking powder
1/4 cup brandy or rum
2 teaspoons vanilla bean paste or
1 tablespoon Rain's Choice Pure vanilla extract
1 teaspoon ground coriander
1/2 teaspoon cinnamon
1/2 teaspoon freshly grated nutmeg
1/2 cup pitted, chopped dates
1 cup toasted, coarsely chopped walnuts
Instructions
Preheat oven to 350 degrees. Place a pan of water in the bottom of the oven to provide extra humidity.
Place chopped dates in the brandy or rum, and allow to rest there for 20 minutes (or longer).
Cream butter and sugar until light and fluffy. Add eggs, and beat well. Incorporate the persimmon pulp, flour, baking powder, coriander, dates soaked in brandy, vanilla extract and walnuts. Mix well. Pour into six buttered custard cups, a Bundt mold, or bread pans. In small containers the puddings should be done in about 25 minutes; in a mold it may take nearly an hour. Check with a skewer or thin knife. It should come out clean. Add more water to the pan in the oven if necessary.
Set on wire rack to cool. When completely cool, remove from pan(s) and wrap until ready to use (see Note).
Serve warm with lemon sauce and vanilla-flavored whipped cream.
Notes
You can make Persimmon Pudding ahead of time and store in the refrigerator. For additional flavor, and to keep the pudding very moist, wrap it in a towel that is dampened with additional vanilla brandy. The pudding also freezes well.
https://vanillaqueen.com/
Lemon Sauce
2014-06-26 13:34:06
Ingredients
1/4 to 1/2 cup sugar
1 tablespoon non-gmo corn starch
1 cup water
2 to 3 tablespoons butter
1/2 teaspoon grated lemon rind
1-1/2 tablespoons lemon juice (or more to taste)
1 teaspoon Rain's Choice Pure vanilla extract
Instructions
Mix sugar and cornstarch in a medium, heavy-bottomed saucepan over medium heat. Add water in a slow, steady stream, stirring constantly until sugar is dissolved. Cook until thickened.
Remove from heat and stir in butter, lemon rind, lemon juice, and vanilla. Taste and add more lemon juice if necessary. Serve warm over persimmon pudding slices.
https://vanillaqueen.com/
Look Delicious?
Pin it for the world to see!
Patricia Rain
is an author, educator, culinary historian, and owner of The Vanilla Company (www.vanillaqueen.com), a socially conscious, product-driven information and education site dedicated to the promotion of pure, natural vanilla, and the support of vanilla farmers worldwide. She also does culinary presentations for food professionals, cooking schools, trade shows, food fairs, and private groups, and is a regular radio and TV guest.
Latest posts by Patricia Rain (see all)
Tags: lemon sauce, persimmon pudding, Persimmon Pudding with Lemon Sauce, persimmons, pudding
Trackback from your site.