Banana Bread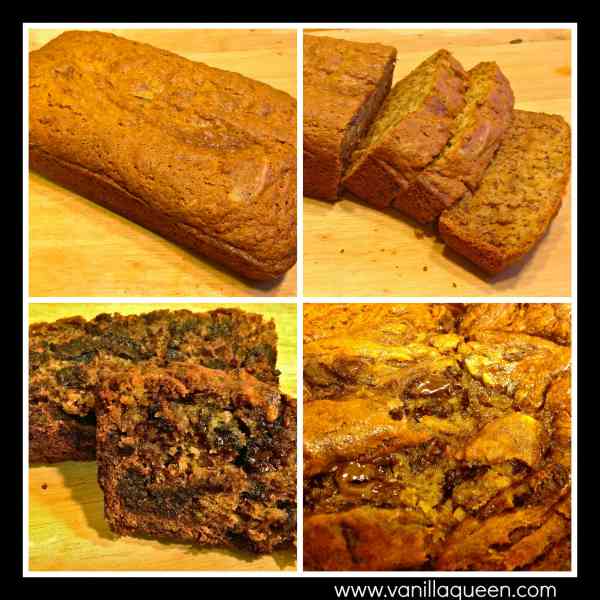 Bananas are a perfect fruit, full of potassium, conveniently packaged, and while sweet, they actually have a low glycemic index, meaning that the sugars break down slowly and won't spike your blood sugar.
Did you know that bananas are botanically a berry? Neither did I.
What I did know, is that perfect as they are they do brown quickly, which makes them not so easy to transport but makes for great banana bread.
The following recipe is a Sunset quick bread recipe that my family has been using for years.
Print
Banana Bread
3 large bananas
1 cup sugar
1 egg
4 tablespoons butter, melted and cooled
1 1/2 cups all-purpose flour
1 teaspoon each salt and baking soda
1 teaspoon Rain's Choice pure Vanilla Extract
Instructions
Preheat oven to 325 degrees fahrenheit. Lightly grease a 9-5 inch loaf pan; set aside.
In a bowl, mash bananas; you should have one cup. Beat in sugar, then egg, butter and vanilla extract. In another bowl, stir together flour, salt, and baking soda; add to banana mixture and stir just until all flour is moistened. Pour batter into prepared pan.
Bake for 55 minutes to an hour for bread loaf. If you choose to make muffins, bake for approximately 20-25 minutes or until golden brown.
You can add nuts or dried fruit, if you choose, for added texture, or to turn it into chocolate banana cake, add 1 cup semi-sweet chocolate chips. When making chocolate banana cake, you will want to let the bread cool almost completely before removing it from the pan or the melted chocolate will cause the bread to fall apart.
Notes
Sunset – Easy Basics for Good Cooking
Look Delicious?
Pin it for the world to see!
Latest posts by Serena Rain
(see all)
Tags: Banana bread, bread, brunch, chocolate banana bread, Dessert