Fountains of Champagne and chocolate in a room filled with roses and a string quartet may sound like the perfect Valentine fantasy, one best left as a fantasy. Instead, how about some special dishes that are delicious, romantic and won't break the bank?
In every language there is saying that the way to a man's (or woman's) heart is through food. Think sensual — smell, taste and texture are key components in putting together a romantic meal. Here are some ideas we love for special occasions. Some are quick to make; others take longer. All of them are certain to please, whether you're cooking for a special someone or for your family.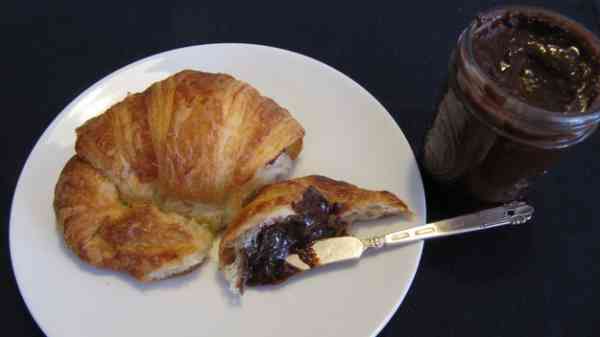 Fresh croissants served with warm, homemade Gianduja for breakfast or brunch. Check out our Brunch section for more tempting dishes.
Entrees with the richness of a special sauce create an ambiance by itself. Add a tablecloth, candles and a small bouquet of flowers and you'll be dining in the nicest restaurant around for a fraction of the cost.
Fresh ravioli in a luscious Ligurian Walnut Sauce with freshly grated cheese. Serve this with a crisp white wine.
Grilled Steak with Bernaise Sauce with roasted baby potatoes and asparagus. Pair it with a Pinot Noir or Zinfandel.
Grilled or Pan Fried Pork Chops with Fresh Apples.
Chicken Marsala. Serve it with Butternut Squash Risotto and sparkling wine.
Cornish Game Hens with Cherry Vanilla Sauce. Served with Wild Rice and Walnut Pancakes and sparkling wine.
Desserts on Valentine's Day are eagerly anticipated and expected unless you have a two-pound box of exquisite chocolates, in which case, you're already set. If you've had a rich or large meal, consider ice cream or sorbet. If this sounds appealing, be sure to check out the Homemade Caramel Sauce in our sauce section!
If baking is your passion, you will want to visit our dessert section and peruse the many options. Here are a few suggestions that are very much in keeping with the day of love and romance.
Hazelnut Chocolate Mousse Tart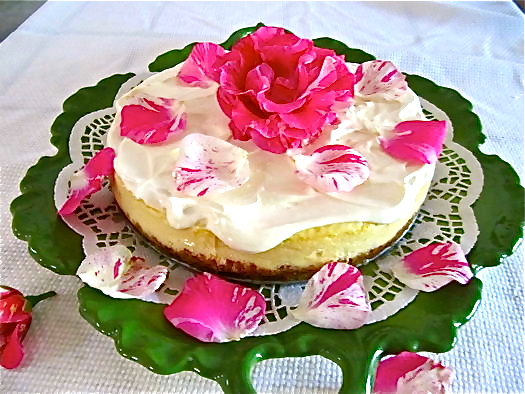 Bittersweet Chocolate Pudding Pie
Whatever you decide to make and serve this Valentine's Day, because it's homemade, it will be special and greatly appreciated. Wishing you a day of playful romance!
Latest posts by Patricia Rain
(see all)