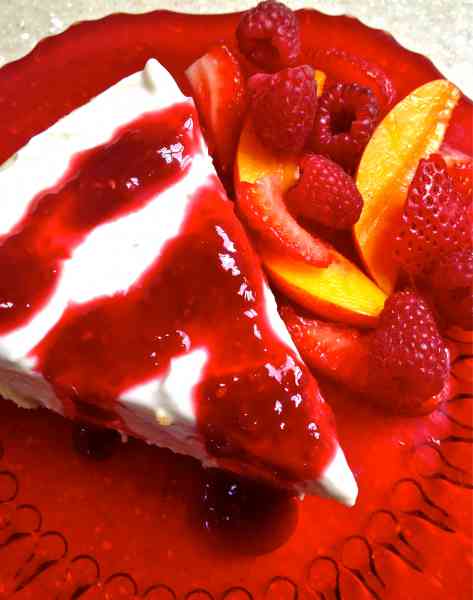 It's hard to imagine anyone who doesn't like cheesecake. There are several camps, however, regarding which type of cheesecake is best. Some of us like thick, satiny super creamy cakes; others like drier, fluffier cakes. A third camp loves the savory version — no sugar but lots of delicious cheese — and yet another faction especially likes flavored cheesecakes — pumpkin, chocolate, blueberry — the list is endless. Finally, there's a really big camp filled with those devotees who love any version. Just bring it on!!
Although cheesecake's a snap to assemble, things can easily go south during the baking process. Cracked top anyone? Leaks dripped on the oven floor? Lopsided? Oh well…
I turned to Shirley Corriher for advice. Who better than a research biochemist with classic culinary training in France, a winner of the James Beard award for excellence (Cookwise) and a woman who cooked for 140 boys?
Shirley makes an interesting point: Cheesecakes are essentially custards with a crust. She says, "Why do cheesecakes crack? Because they are overcooked. Cheesecakes are the most deceptive dish in cooking. They look completely undercooked when they are done. When a cheesecake is done, not just the center but a whole 3-inch center in the middle jiggles like Jell-O. You know it can't possibly be done. You have to have faith. A few hours later, you will be stunned to see that it is perfectly cooked."
Here are some tips from professionals that will help you create cheesecakes that people will worship!
Ingredients should be room temperature for a smooth batter.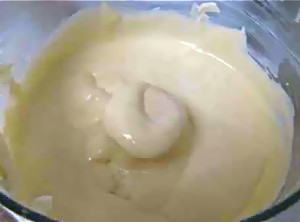 Blending the cream cheese until it is completely smooth prevents lumps. If you add all the egg and it gets too juicy before it's smooth, the lumps scoot away from the beater and you can't get it smooth.
Mix on a medium speed. Over-beating causes cracking.
To avoid dry cheesecake, place a pan of water on the bottom oven rack. Some bakers put a towel in a water bath and place the cheesecake in the bath so that water comes an inch up the side of the pan.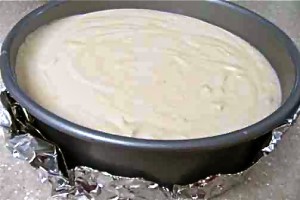 Place aluminum foil over the base of the pan to prevent any leaks. If you decide to put the cheesecake in a water bath, this is a critical step to avoid water leaking into the cheesecake pan.
Baking the cheesecake at 250- 300 degrees will ensure a smooth, satiny texture. (I've baked cheesecake at a slightly higher temperature with no problems, but Shirley Corriher promotes the low temperature and the water bath for foolproof results.)
Don't peek in the oven until late in the baking. Cheesecake is all about patience.
If the outside is firm and the center wobbles like Jell-O, it's done.
When the cheesecake is done, turn off the oven and crack open the door. Let it cook in the oven for 10- 15 minutes.
Remove it from the oven, place on a cooling rack, and gently loosen the edges with a knife.
Let it completely cool before refrigerating.
To set, cover and refrigerate for 24 hours — it won't be easy but it's worth it.
If the top doesn't look quite like you want it to look, "frost it" with barely sweetened sour cream or yogurt.
A major difference with savory cheesecakes as well as some European varieties of cheesecake, is the addition of flour. The flour produces a firmer texture and protects the eggs from curdling. These cakes tend to come out well each time.
The most important tip is that you made this "from scratch." Not quite perfect? Most friends are impressed that you made it yourself and aren't going to be nearly as judgmental as you and they'll gratefully enjoy it!
One last caveat: I personally like making a basic vanilla cheesecake and embellish it with different sauces. Those can include berry sauces, fruit salads, chocolate or caramel sauces, even lemon curd.
For A Perfect Basic Cheesecake, click here
Did you like this post?
"Like" it and share your thoughts in the comments below!
Latest posts by Patricia Rain
(see all)