Lemon curd is one of those incredibly versatile recipes that can be used in so many ways! If you can keep from eating it by the spoonful out of the bowl or jar, it's perfect as a jam on toast, biscuits, scones, waffles and pancakes. You can blend 1/2 cup of lemon curd with some fruity olive oil to use as a sauce for salmon or scallops. Blend lemon curd with whipped cream to fill meringue shells, then top them with blueberries or raspberries. And, of course, it is absolutely divine in Sicilian Lemon Tart. The best part is that it's not difficult to make and lemons are available even during the winter months. Nothing quite like the bright, tart taste of lemon to lift our spirits!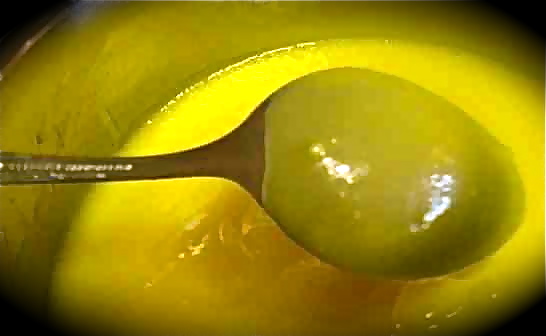 Print
Lemon Curd
Instructions
3 lemons, limes, or a mix of both
Zest of 1 lemon or lime
1-1/2 cups sugar
8 ounces unsalted butter
3 whole eggs
3 egg yolks
1/4 -1 teaspoon Rain's Choice pure Vanilla Extract
Notes
Put lemon juice, zest, sugar and butter into a heavy saucepan and place over heat-diffuser on medium heat. (You can also use a double boiler, but a heat-diffuser works well.) Stir frequently to mix ingredients and to prevent sugar from possibly burning.
In a small bowl mix eggs and egg yolks.
When the butter has melted and the sugar has dissolved, remove saucepan from stove and quickly whisk in eggs and egg yolks. Return to stove, whisking continually.
Cook mixture until mixture thickens enough to coat the back of a spoon. Remove from heat immediately and press through a sieve into a bowl.
Cover with clear plastic or waxed paper and allow to rest for 20 minutes. Add vanilla to taste.
Because this is a custard, occasionally mistakes happen and the eggs cook too quickly or the mixture curdles. If this happens, strain through a sieve a second time.
Depending upon the variety of citrus used, you may need a little more lemon or a little less sugar.
Look Delicious? Pin it for the world to see!
Latest posts by Patricia Rain
(see all)