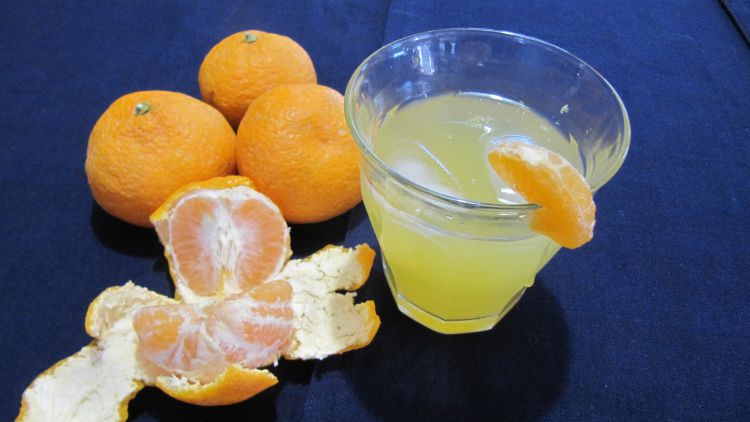 After experimenting with berry shrubs last summer, I could hardly wait to try my hand with autumn and winter fruits. Apparently I'm not alone on this adventure. Specialty Food Magazine just published an article on the popularity of the sour (I prefer the word tart) flavors that were very popular in the US until sugar became more available and less expensive. The trend is driven by concerns over the negative effects of a sugar-heavy diet and a greater commitment to good health as well as by those of us who are willing to explore new ways to use foods and flavors and expand our boundaries (which I am except when it comes to chocolate-coated grubs and other oddities). I do find it exciting that fermented foods like kefir, bitters, shrubs and tonics are gaining popularity as are sour cherries and berries and other "old fashioned" flavors.
In Sunset Magazine's November issue, Shed, a farm and restaurant in Healdsburg (Sonoma County) California was featured for their innovative Thanksgiving meal, largely prepared with foods from their farm. One of the recipes was Quince Shrub. Unfortunately, unless you or someone you know is blessed with a quince tree, these old fashioned fruits are increasingly difficult to come by.
In November celebrated food blogger, David Lebovitz wrote about an ex-pat's Thanksgiving and how he freezes cranberries, which are only briefly available in Paris. His Cranberry Shrub, perfectly fits the sweet/sour/tart concept that is now trending.
I kept thinking about the many varieties of mandarins (aka tangerines) that come onto the market in October and last until April or May. I liked the idea of mandarins because they're sweet but also acid, which means they'd do well with just a little sugar and would stand up well to the sour vinegar. They'd also be good as a cocktail base or amazing as a mimosa or with a shot of Grand Marnier. So far I've only gotten as far as the non-alcoholic version and it's really, really good and not as overpowering as freshly-squeezed orange juice.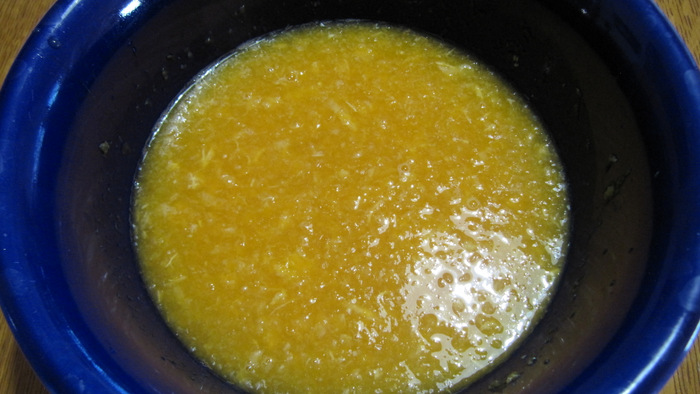 I made the pineapple shrub on a whim. A friend who helped me with a garden project loves pineapple upside down cake so I whipped one up as a thank you gift. My recipe calls for pineapple juice and Trader Joe's sells really good fresh pineapple juice in half-gallon containers. All I needed, of course, was half a cup of juice so I debated freezing some. Then I had an aha moment. I added just a little sugar to the juice as well as white balsamic vinegar and a small splash vanilla and took it and sparkling mineral water to a Thanksgiving party. The bromelain in pineapple juice is a natural digestive as is the vinegar. Instant shrub! It doesn't have the benefit of the wild probiotics as I didn't leave the mixture out for a couple of days, but it was refreshing and the Meyers's rum I also brought to warm us up (we had a picnic in the redwoods and it was brisk) blended well.
All this is to say that you don't have to start from scratch to enjoy fresh shrubs and they keep well in the refrigerator for several months. They're a healthy alternative to packaged sodas and great for spontaneous or planned parties. If you make them from scratch the old fashioned way, they also have healthy probiotics and are always a great digestive. For more information about shrubs, here's my original blog.
Print
Winter Mandarin and Pineapple Shrubs
1–1/2 pounds peeled, fresh mandarins or tangerines
3/4 – 1 cup granulated cane sugar (I prefer organic, which usually contains a bit more molasses than regular sugar)
1 – 2 cups vinegar (I used white balsamic)
1/4 – 1/2 teaspoon natural orange oil (or flavor)
1/2 – 1 teaspoon Rain's Choice pure Vanilla Extract (I prefer Tahitian but any vanilla works)
Instructions
Place peeled mandarins into a food processor with a little water and blend until smooth. (You can also mash them with a heavy spoon if you prefer.) Add more or less sugar based on the sweetness of the fruit and vinegar (again, you can decide how much vinegar you want), and mix well.
Cover mix
Notes
A refreshing alternative to sodas and a delicious base for cocktails.
Latest posts by Patricia Rain
(see all)