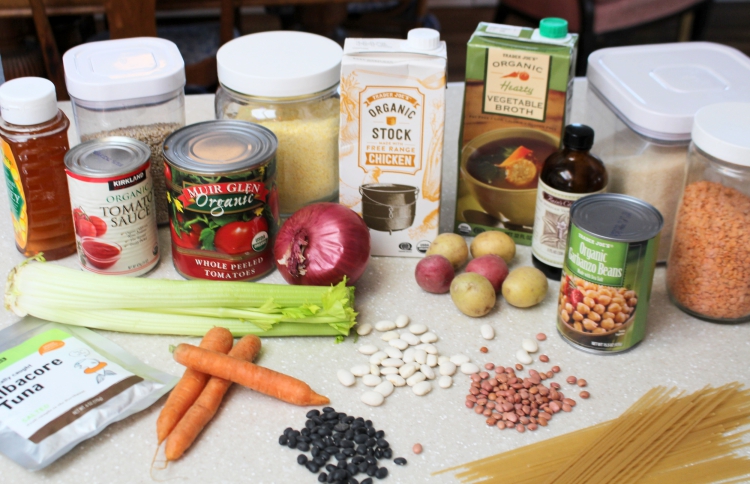 Disaster is sure a powerful teacher, isn't it? The pandemic has most certainly upended our comfortable routines and made us look at our daily lives in an entirely different way. We didn't expect this, but we have an opportunity to reassess everything, to "wake up," to appreciate what we do have and also to look at the weak links in our daily lives. One area we can fix right away — Stock our pantry!
What Do We Need?
This is a great time to rethink what we should have in our cupboards, pantries, freezers and refrigerators that help us and our families, housemates and friends manage as comfortably as possible. (I suspect that one thing everyone will now keep in stock is toilet paper!) The bonus of a wisely stocked pantry is it buys us time and energy and we'll cut carbon emissions if we only shop once every week or two.
Over the last seven weeks I've scoured food sites, read articles, thought about substitutes for key items we depend on and asked friends about their favorite comfort foods. And that's what especially interests me. What will nourish, please and comfort us through a tough time? I have also been looking at this project as a way to be prepared for other disasters such as storms and earthquakes.
Another big takeaway is that what we prepare and what we crave has a lot to do with our cultural heritage and where we were raised. Our country is a melting pot and our cuisine and food choices are strongly influenced by what we ate at home as children along with regional cuisine where we grew up or now live.
I was born in Cleveland, Ohio, at that time, a city of immigrants primarily from Central, Eastern and Southern Europe. My father's family enjoyed everything from pickled green tomatoes and Kosher dill pickles to roast roast beef, Peking duck, sauerkraut and potato dumplings, rye bread and Hungarian pastries. My mother's family emigrated to the US. They were Canadian farmers that ate less meat and more produce, used what was in season, made their own bread and preserved food for the winter.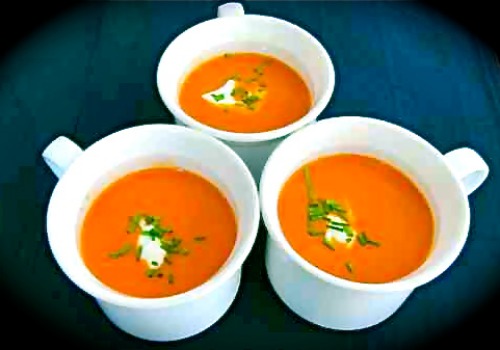 We moved to California just after World War II and settled in what was then a very small town on the San Francisco Peninsula. My parents incorporated new-to-them fresh seafood, sourdough bread, avocados, artichokes and fresh California produce while keeping many of the foods from their roots. Most of my friends' families who also were transplants preferred a more 1950s diet of casseroles, meat and potatoes, soft white packaged bread and the exciting new option — processed foods in cans and packages! One item everyone had in their pantries was Campbell's Soup!
On the other hand, while we ate spaghetti with Bolognese sauce at home, I never had pizza until I was 15 and spent the summer with my cousins on the East Coast.
I had catfish and hush puppies for the first time at a fish camp in Georgia in the 1960s, but when I went to a Chinese restaurant, the Cashew Chicken with vegetables, cooked in a wok in California, was now deep-fried chicken pieces served with cashews in cream gravy. All this is to say, we have uniquely, regionally-and-globally-influenced food preferences, so a one-size fits all pantry doesn't work.
Dry and Canned Pantry Staples
Culinary diva, Ina Garten, shared her dry pantry on Food 52's website. She had a variety of shapes and brands of pasta, including egg noodles (great in soups or underneath a good stew), packages of Cannellini beans, jars of Marinara sauce, flours and all the baking essentials, including vanilla beans in a bottle of vodka and vanilla extract (but not mine…sigh.) She also had Lindt Bittersweet chocolate bars (Trader Joe's 17-ounce Belgian semisweet and bittersweet chocolate bars are excellent and less expensive.) She also had non-stick spray. (Vegetable oil on a small bit of paper towel or wax paper is easy to apply to baking pans, far less expensive and non-aerosol.)
If you're in need of inspiration, Ina is on Instagram @inagarten and she's posting there nearly daily. Also, Food 52 (Food52.com) has a lot of recipes using both pasta and beans, including a spring cassoulet and lots of easy cooking hacks.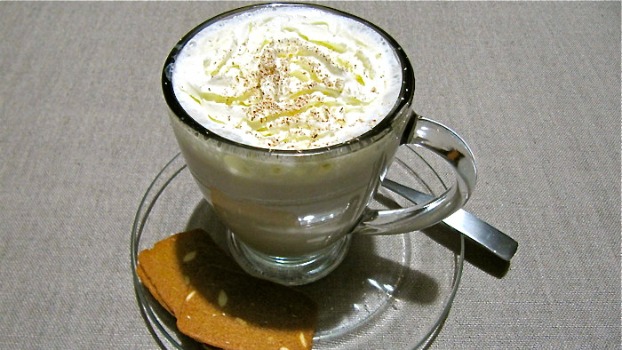 With this in mind, make a list of your must-haves that will keep well in a dry pantry. Don't forget things like shelf-stable dairy or non-dairy milk if you use milk in coffee, tea, cereal or baked goods. If the power is off for any length of time, you're likely to run out of fresh milk.
Canned tomatoes and tomato or pasta sauces are good for pasta sauces, in soups, on pizza, etc. And even if you have dried beans, add some canned ones for when you need them right away. I use canned Cannellini beans to whip up hummus to eat while I'm working at my desk. I actually like them better than garbanzo beans and they make a really smooth hummus. (be sure to have a jar of Tahini if you like hummus.) Beans are a great source of protein and they store well, so don't overlook this easy, healthy option.
A Quick Comment About Dried Beans.
I fell in love with beans when I lived and worked in Latin America where beans are a daily staple in most homes. (They originated in the Americas as did many foods we eat worldwide) But I never gave a lot of thought about bean varieties and flavors until I tried Rancho Gordo's (RanchoGordo.com) heirloom beans. I've tried at least five varieties of his beans. There are interesting flavor and texture nuances between varieties that I hadn't expected. At the moment I'm quite fond of his Pinquito beans. They are a miniature kidney bean variety that are nice in salads. Given that so many unique food varieties have been lost due to industrial agriculture, it's a pleasure to support a company dedicated to preserving them.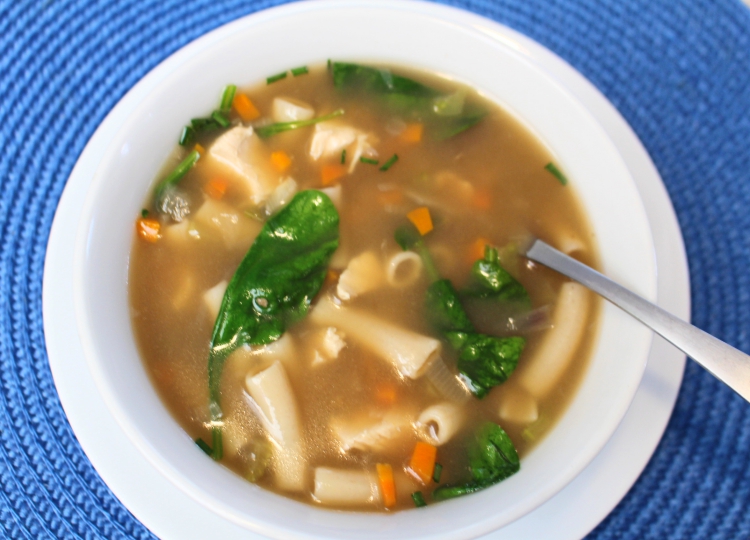 Soups
While we usually think of purchasing soup in cans, I recommend keeping a variety of packaged soup broths for making homemade soup. Bone broth is currently very popular due to its high-protein and rich, and is now in shelf-stable packaging in natural food stores. I keep both vegetable and chicken broth but two additional considerations are dry-packaged miso soup and mushroom broth. Miso soup is fermented, which provides excellent probiotics. It also adds umami (savory flavor). I add it to soup at the end of cooking time for the depth it offers. Mushroom broth is a bit pricey but mushrooms are powerhouse immune builders.
Baking Supplies
Make sure you have adequate flour if you're a baker. A takeaway from our current experience with the pandemic is that bakeries and mills are likely to shut down and it will take time to gear up again and boost production when they reopen. If we have a resurgence of the virus in the autumn, they're bound to close again. In fact, any production facility that requires people working close to one another is likely to shut down. While they may have enough flour to stock the stores for awhile, it will run out sooner than later. This is also the case for oats, corn and other milled grains.
You'll also want to periodically refresh your baking powder, baking soda, cream of tartar and yeast. (As many of us discovered during our quarantine is that everyone took to baking bread and yeast disappeared!) Two items I keep on hand are gelatin and tapioca for making fresh fruit juice gelatin or tapioca pudding. Because I bake gluten-free, I always have tapioca flour, which I use to roll out pie crust or cookie dough as it's cheaper than gluten-free flour and it helps to hold the dough together in the same way that gluten helps to hold wheat dough together. It also works as a thickener for pies. If you prefer, have corn starch around. (If you have family members who surf or scuba dive, it's a must!)
Having cornmeal for cornbread and grits for polenta add homey flavors if you like them. I had delicious corn bread at a brewery restaurant, that was cut like a pie, buttered and grilled on a stove and pressed slightly with a spatula so it was really crispy and rich tasting. Don't have a grill? Use a cast iron skillet. Served with maple syrup or honey, this makes a very nice substitute for pancakes or waffles at breakfast or at supper with a bowl of beans and greens.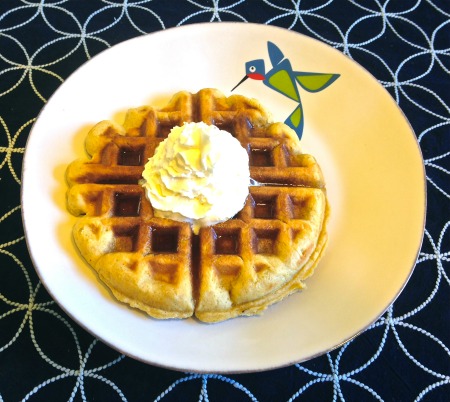 Speaking of pancakes and waffles, breakfast for dinner is pure comfort. For kids (and us big kids) sometimes breakfast for dinner changes a tough day like magic! If you're feeling in the mood, crepes and blintzes can be served as an entree or as a dessert, especially when fresh fruits are in season.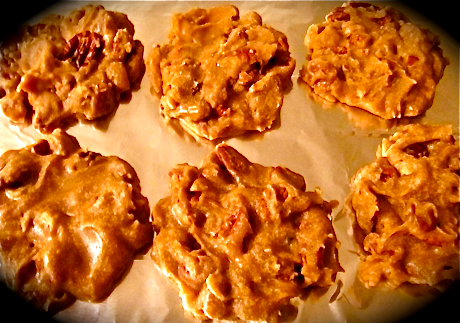 Granulated sugar, powdered sugar and brown sugar, are pantry staples for most bakers. I like to have coconut sugar (substitute 1-to-1 with granulated sugar) and moscavado or turbinado sugar and, when I can find it, maple sugar for cookies or pralines. (Yes, it's a little over-the-top, but I love everything maple.)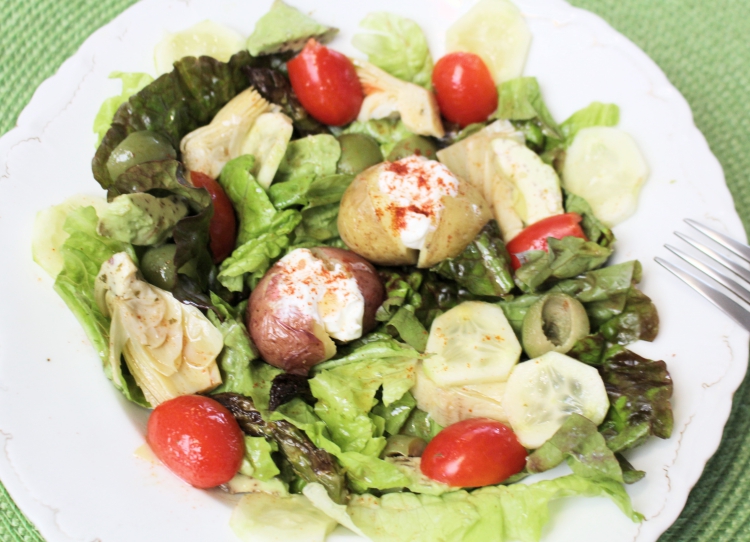 Potatoes are a terrific comfort food, steamed, mashed or roasted, and who can resist homemade potato chips or French Fries? Steam baby potatoes and put them on a salad with sour cream for a light, satisfying, supper.
This brings the Dry Pantry to a close. However, I would love your input. I'm sure I'm missing key items. Let me know. Part 2 will cover refrigerated food, frozen food, some dry pantry fish and meats, and the part we all dream of — comfort foods!
Latest posts by Patricia Rain
(see all)