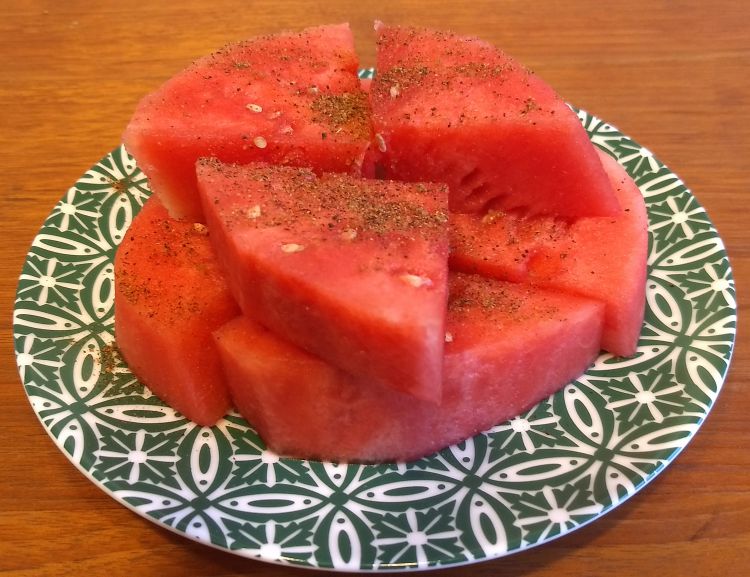 Spicy Watermelon is a favorite Latin American treat, among kids and adults alike. The lime and spices awaken the senses while simultaneously bringing out the sweetness of the watermelon for a delightfully refreshing flavor pop! In this recipe we've added ground vanilla beans which enhances the entire experience.
Print
Spicy Watermelon
One small watermelon, sliced or cubed
1/4 teaspoon ground cumin
1/4 teaspoon ground coriander
1/4 teaspoon chili powder
1/4 teaspoon salt
1/8 teaspoon cayenne pepper
1/4 teaspoon Rain's Choice ground Vanilla Bean Powder
1/2 lime
Instructions
Plate the watermelon.
In a small bowl, mix together the spices.
Sprinkle the spices evenly over the watermelon.
Squeeze lime juice over the watermelon and serve.
Latest posts by Serena Rain
(see all)