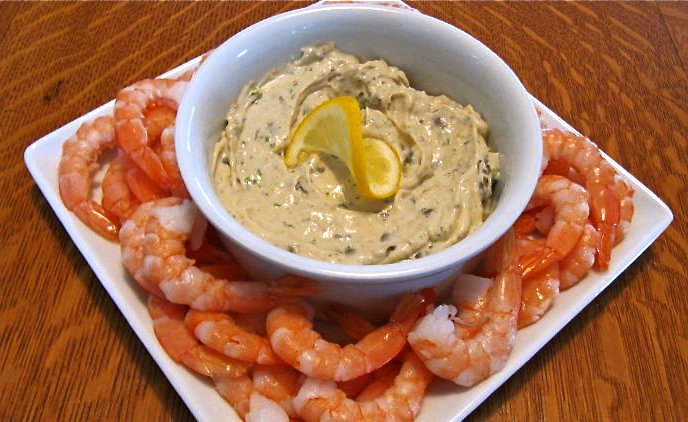 When it comes to good food, Southern Louisiana does not disappoint! Along with a bountiful harvest of seafood and the combination of traditional Southern, Creole and Cajun cooking, they've enriched our national cuisine with Jambalaya, Etouffee, Gumbo, Po'Boy's — and that's just a few of their long list of specialties.
Every December for probably ten years, my parents went to New Orleans for a holiday dinner hosted by one of my father's business clients. They returned home with pecan pralines for us, which we adored, but my mother would rave about the Shrimp Remoulade and how she had it for every meal. Needless to say, when I went to New Orleans to work at a trade show, I could hardly wait to hit the streets and eat!
I headed to the docks where the shrimp and crawfish were brought in and feasted on both. I'm not a coffee drinker so I didn't try chicory coffee, but I ate more than my share of freshly made beignets, had a sumptuous feast at a French restaurant in the French Quarter, and ate a lot of pralines!
We had one full day free so I took the Gray-Line tour, which is the best way to see a new city, and would have loved to have visited the Jazz Museum. Instead I returned to the French Quarter to the Pharmacy Museum where I donned white cotton gloves while I pored over old pharmacy books, looking for references on vanilla.
I was not disappointed. The books contained recipes for tinctures and salves containing vanilla that were used as medicine and as aphrodisiacs in the 18th and 19th centuries. The time spent doing research earned me the right to sample pralines made by several different companies. Oh, and did I mention Shrimp Remoulade??
This recipe for Remoulade is spot on. It only makes 3/4 of a cup of sauce, however, so if you're making it for more than four, double or triple the amount. Use the best quality mayonnaise for this sauce or make your own. If you are fortunate enough to find a product called Lemonaise, buy it, especially the Garlic Herb version as it has lots of garlic and tarragon and you can cut back on the tarragon in the recipe. Serve with a really fresh baguette and sweet butter and, you can also serve a spicy cocktail sauce along with the Remoulade. Get the best shrimp or prawns, cook them and either let everyone peel their own Louisiana style or remove the shells but leave on the tails for dunking the shrimp.
Print
Shrimp with Remoulade Sauce
1/2 cup Mayonnaise
1–1/2 teaspoons Dijon mustard
1–1/2 teaspoons drained capers, coarsely chopped
1 teaspoon minced parsley
2 garlic cloves, minced
1/4 teaspoon dried tarragon
3/4 teaspoon white wine vinegar
Splash of fresh lemon juice
2 dashes Tabasco sauce
Pinch of sugar (optional)
1/4 teaspoon Rain's Choice pure Vanilla Extract
Sea salt to taste
Freshly ground black pepper to taste
Instructions
Combine all ingredients in a small bowl. Whisk well. Chill until ready to use. Garnish with a slice of lemon or parsley
Latest posts by Patricia Rain
(see all)