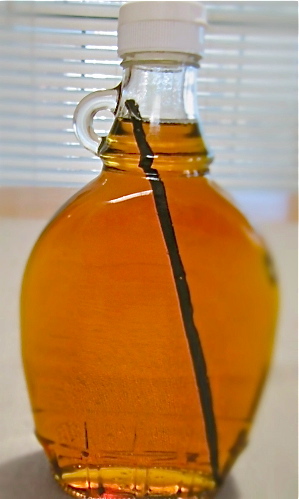 Vanilla and maple have a special affinity for one another. Each enhances the other's flavor. They're both foods of the Americas, so that might have something to do with it.
As a special pancake topping, heat 1 cup natural maple syrup (B-grade has a deeper flavor, but any grade will do) until warm. Add 2 teaspoons rum and 1 teaspoon pure vanilla extract and mix well. Add 1/4 cup chopped, toasted walnuts, and serve over pancakes.
A special tip for using vanilla: Place a vanilla bean split vertically in a bottle of pure maple syrup and allow it to sit two weeks before using. The flavor is incredible! You can continue to use the bean as it will infuse flavor for six months to a year. Just keep adding fresh syrup.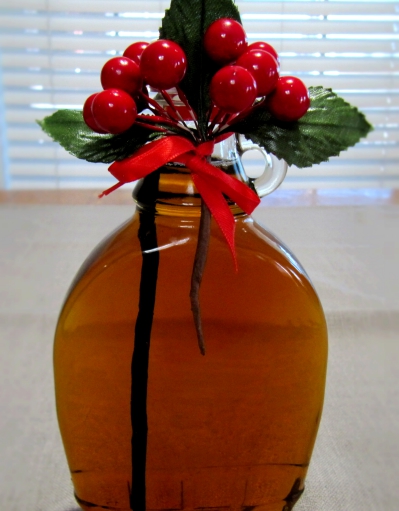 Vanilla maple syrup makes a very thoughtful hostess gift or party favor during the holidays. Get high quality maple syrup and attractive bottles, or buy medium-sized bottles of syrup already in the glass containers, insert a plump bean, split down the middle, keeping both ends intact, and then decorate with a big bow or other holiday decoration. It will be greatly appreciated.
Latest posts by Patricia Rain
(see all)