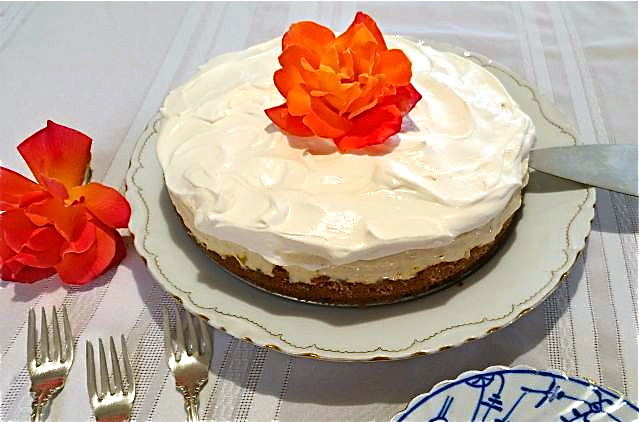 My recent trip to Costa Rica was fortuitous in several respects, not the least of which was that one of my favorite tropical fruits was in season and I indulged myself at every opportunity. There are three varieties of passion fruit; the variety I had in Costa Rica is the same as lilikoi in Hawaii. It is a tart fruit but with the lovely underlying flavor of passion fruit. Called Maracuya in Latin America, it is made into a refreshing beverage served icy cold as well as a rich, creamy pie. It occurred to me as I ate a piece, that the recipe was either similar to, or the same as, the one I use for Key Lime pie.
I say Key Lime pie loosely as the small, sour limes, known as limones in Mexico, are often difficult to find in the US, so I usually substitute Persian limes, and I suspect that most cooks also do this unless they live in Florida or get lucky. My plan was to return home, find some passion fruit puree and make my own version of this delicious pie.
The closest I came to success was Bev-Mo where they had passion fruit syrup. Hopeful, I found the bottle and read the ingredients: Cane sugar, corn syrup, natural flavors, and a long list of preservatives and dyes. Nope. Natural flavors these days translates to flavors created in a chemistry lab. If you question this, I suggest you look at vanilla ice cream packaging. You will often see no listing for vanilla extract, but rather, natural flavors. Imitation vanilla with an alias.
Eventually I purchased some limes and made this pie. Although my heart was set on passion fruit, when I made this lime pie with distinctly vanilla notes I was again reminded of how much I like it and how refreshing it is at the end of a meal. This could even be the perfect dessert for a New Year's Eve gathering.
Print
Key Lime – Vanilla Pie
Graham Cracker Crust
1–1/2 cups graham cracker crumbs
5 tablespoons sugar
1/2 teaspoon Rain's Choice ground Vanilla Bean Powder
5 tablespoons butter, melted and cooled
Filling
2 packages good quality full-fat cream cheese
2 14-ounce cans of condensed milk
1/3 – 1/2 cup freshly squeezed lime juice (Key limes are best if they're available)
1 – 1-1/2 tablespoons lime zest
3/4 teaspoon Tahitian Vanilla Bean Paste
Topping
3/4 cup whipping cream
2 teaspoons powdered sugar
1 teaspoon Rain's Choice pure Vanilla Extract
1 9-inch pie pan or spring form pan
Instructions
Preheat oven to 375 degrees.
Mix together graham cracker crumbs, sugar, ground vanilla bean powder and butter, then press into the pie or spring form pan. Bake for 15 minutes or until crust is golden brown. Place on rack and allow to cool completely.
Using a food processor or a stand or hand-held mixer, blend pie ingredients well, making sure that all cream cheese lumps are blended. Pour into the cooled crust and refrigerate for at least four hours.
About 20 minutes before serving, whip cream and spread over pie. Refrigerate until ready to serve.
Notes
Be sure to use full-fat cream cheese for this recipe as the lower-fat cream cheese will be too soft. Adapt the lime juice and zest to taste. Key limes are tarter than Persian limes.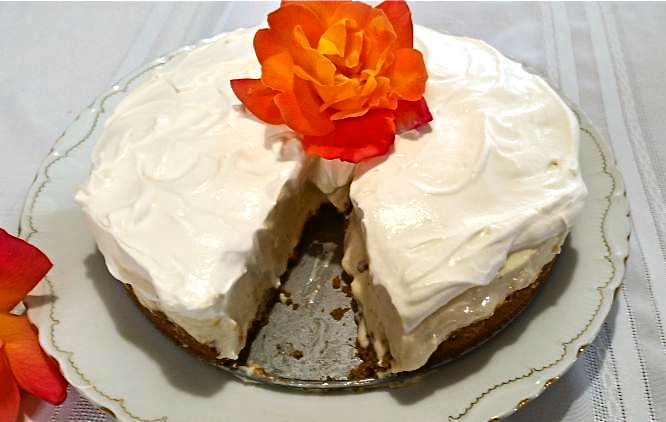 Latest posts by Patricia Rain
(see all)