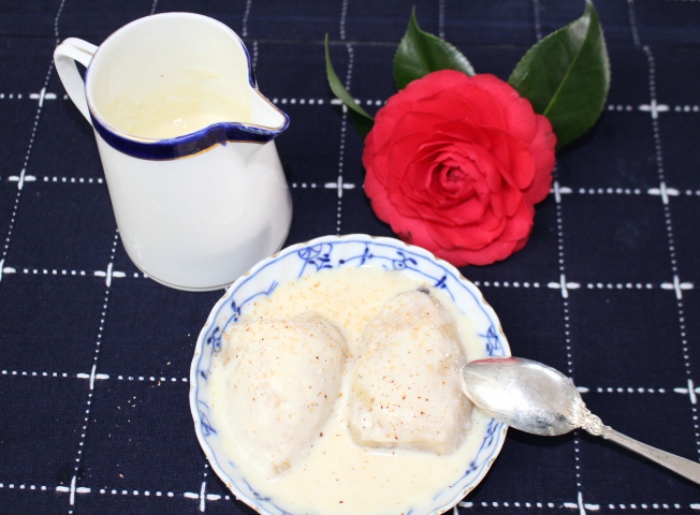 Recently I made Creme Anglaise to go with David Lebovitz's recipe for Apricot Souffles. Normally I use heavy cream (double cream) to accompany a rich dessert or I whip the cream and flavor it with vanilla, but I rarely think Creme Anglaise. However, when I made it for the souffles it was like re-connecting with an old friend. I realized how perfect it is on so many things — fresh or dried fruit compotes, slices of warm cake or pie, fresh berries, even adding its creamy deliciousness over French Toast. In England it is nearly always offered with with "puddings," which really means what we Americans call cakes, and David Lebovitz uses it to accompany not only the light Apricot Souffle but also with his dense, rich Chocolate Souffle.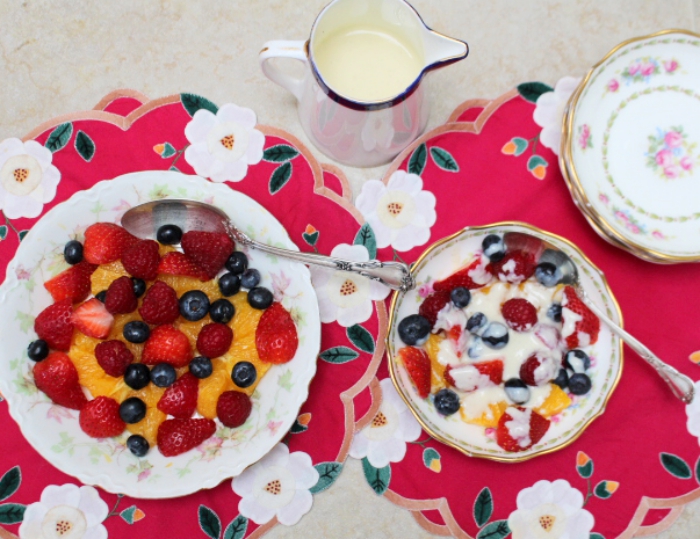 I like the combination of vanilla bean and extract in Creme Anglaise. If you are unfamiliar with this versatile pouring sauce, fragrant with vanilla, it is actually similar to a thin custard or pudding. Not super rich, it's made with milk heated with a vanilla bean, just enough sugar to give it a delicate sweetness, egg yolks that provide the richness, and a bit of extract at the finish. I want to pour it over everything, even my morning granola! I think when you try it you will agree!
Print
Double Vanilla Creme Anglaise
2 cups whole milk
6 tablespoons sugar
Pinch of salt
1 Vanilla Bean, split lengthwise
6 large egg yolks
1/2 teaspoon Rain's Choice pure Vanilla Extract
Instructions
Combine the milk, sugar, and salt in a medium-sized saucepan. Scrape the seeds of the vanilla bean into the pot then add the pod as well.
Make an ice bath by nesting a medium-sized metal bowl with a larger bowl filled with ice and water. Set as mesh strainer over the top.
Warm the milk until it is warm but not hot.
In a separate bowl, whisk together the egg yolks, then gradually add some of the warmed milk, whisking constantly. Scrape the mixture back into the saucepan.
Cook over low to moderate heat, stirring constantly with a heatproof spatula, scraping the bottom, until the custard thickens enough to coat the spatula.
Immediately strain the cooked custard through the strainer into the bowl set in the ice.
Stir the creme Anglaise with a clean spatula to help cool it down. Once cool, refrigerate.
Notes
Makes 2 1/2 cups
Adapted from David Lebovitz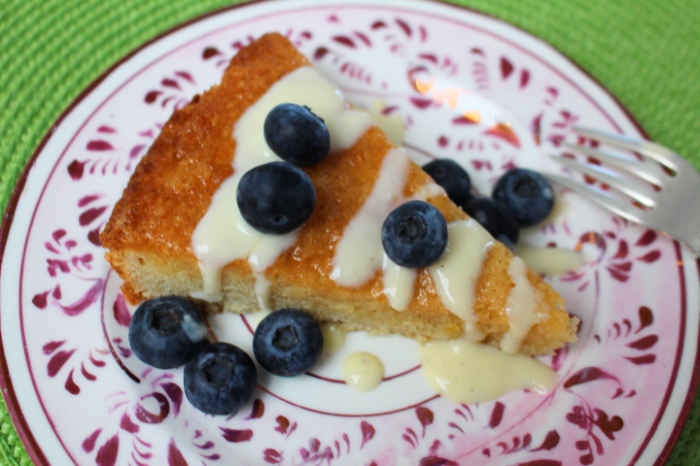 Latest posts by Patricia Rain
(see all)