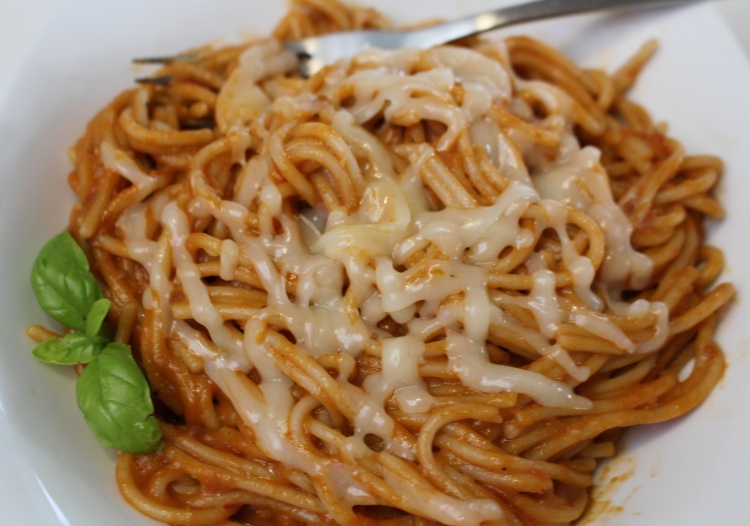 If the name, Marcella Hazan, doesn't trigger immediate recognition, it's understandable, as she slipped quietly into the American culinary world in the 1970s, bringing with her an introduction to a world of Italian cuisine quite different from the overcooked pasta, insipid tomato sauces and mediocre pizza Americans ate in the 1950s and 60s. (The difference was captured beautifully in the 1996 film, The Big Night, highly recommended if you are a fan of good Italian food.)

Marcella was well known for her straight-forward, flavorful Italian cuisine, including a simple tomato sauce made with three ingredients, which is what I'm sharing with you as we continue to cook our way through the pandemic. What I like about this sauce is you can build on it with additional ingredients, such as sautéed mushrooms, fresh or dried herbs, and even ground meat. Or, you can leave it as is, pour it over freshly cooked pasta al dente, and top it with freshly grated or shaved Parmesan cheese.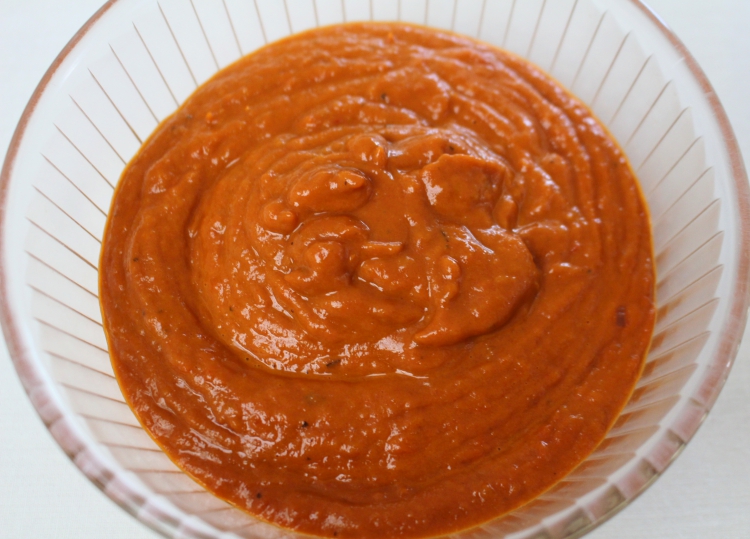 In September I made this sauce with heirloom tomatoes and good quality butter and tested it on my work partner Gina, who is of Italian heritage. When she raved about the sauce (really!), I decided I should write about it as it's so simple and satisfying. Even when heirloom tomatoes aren't in season, if you stock your pantry with cans of San Marzano tomatoes, you're already part way toward a good sauce.
Why is something this simple so tasty? First, it has top quality ingredients. Second, the butter helps to soften the acidity of the tomatoes, which can be over-bearing for some palates. Finally, in the tradition of this site, dedicated to pure vanilla, add a teaspoon of pure vanilla extract to the sauce. It isn't necessary, but vanilla also naturally cuts acid while, at the same time, it lifts flavors. Your call. If using butter is a health concern, I suggest Miyoko's vegan butter, which is the best of the vegan "butters" I've used.
Print
A Riff on Marcella Hazan's 3 Ingredient Pasta Sauce
A celebration of Marcella Hazan's pasta sauce, with a touch of vanilla
2 pounds fresh ripe tomatoes or 2 cups San Marzano tomatoes, cut up in juices
5 Tablespoons butter
1 medium onion, peeled, and cut in half
Salt to taste
1 teaspoon Rain's Choice pure vanilla extract
Instructions
Put peeled fresh tomatoes or canned tomatoes into a 1-1/2 – 2 quart saucepan, along with onion, butter and salt. Bring the ingredients to a simmer and cook for 45 minutes or until the sauce has thickened to your preference and the fat floats free from the sauce. Stir regularly, breaking up the tomatoes with the back of the spoon.
Marcella's recipe suggests removing the onion at this point but, if you prefer leave it in (I did). I used an immersion blender to create a smooth, lighter sauce. Add vanilla extract if using.
Season to taste and pour over freshly cooked pasta. Serve with Parmigiano Reggiano.
Notes
If you are using canned tomatoes, feel free to add the full 28 ounces. The original recipe called for 2 cups tomatoes and juice. A 28-ounce can is nearly 3 cups, but the sauce will cook down — no need to waste!
Latest posts by Patricia Rain
(see all)