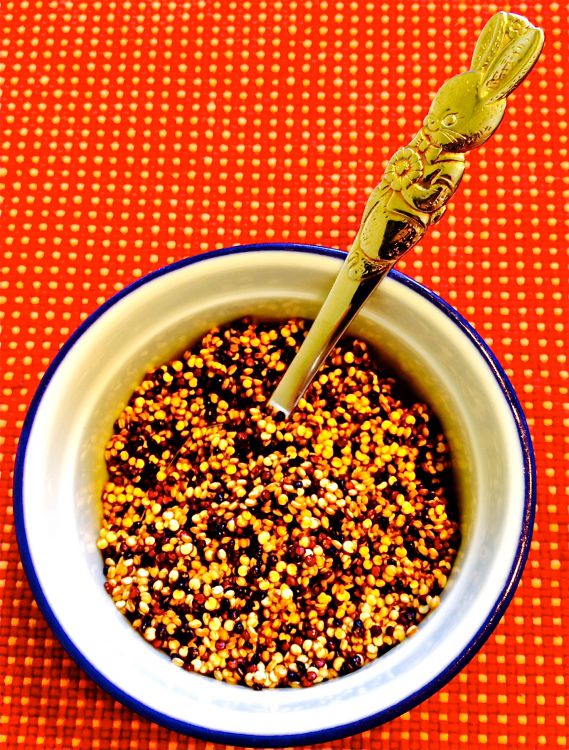 For all of us who can't have gluten, here's a quick-and-easy solution for breadcrumbs to add to casseroles or extra crunch to salads.
Thanks a seed-crop indigenous to the Peruvian and Bolivian Andes, we have nutrient-rich quinoa, which is very high-protein.
Print
Toasted Quinoa Crunch
1 tablespoon butter or ghee
Sea salt to taste
1/2 cup uncooked quinoa
Instructions
Melt butter in a frying pan and add salt. Remove from heat, add quinoa and toss lightly to coat the grains with butter.
Spread on a baking sheet and bake at 350 degrees until grain is toasted and fragrant, 10 – 12 minutes.
Notes
If kept in a tightly sealed container in the refrigerator, toasted quinoa will keep for 6 to 8 weeks.
Latest posts by Patricia Rain
(see all)