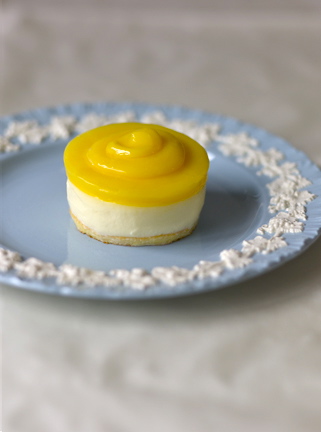 Courtesy of Rose Levy Beranbaum from Rose's Heavenly Cakes Real Baking With Rose
Creamy cheesecakes set on a gossamer base of thin sponge cake (biscuit) and topped with
lemon curd are a real favorite for a dinner party, an afternoon tea, or any special event.
Make all twelve as there will surely be calls for seconds! If you want to make a charming
flourless version, bake and serve the cheesecakes without the cake in lovely pastel silicone Sili-cups).