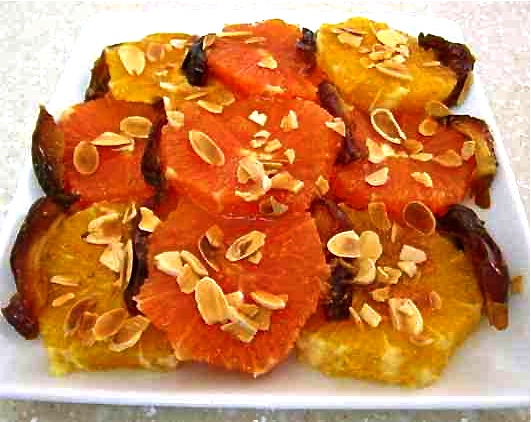 This spring I tried very hard to bring together a group of kindred spirits to travel with my colleague Fattah and me to Morocco.
Fattah is Moroccan, living in Santa Cruz. As a way to pay for trips home, he periodically offers a two-week sojourn through Morocco at an unbelievably reasonable price. The trip begins and ends in Casa Blanca and covers a lot of territory, including travels through the Atlas Mountains, an overnight trip into the Magreb (desert) on camelback, a night in a sustainable community where five of the rooms are beautifully decorated caves, a hotel on the beach in Essaouira, Roman ruins, a town of fossils, the souks, casbahs, a few days in villages and so much more. The trip promised to be beyond splendid.
Unfortunately, not enough people were able to come at the chosen time. I'm not giving up as Morocco is more than a destination — it's a remarkable glimpse into a North African country that straddles both African tradition and modern European sensibilities. The Berber rugs and textiles are exquisite, the ornately painted ceramics awash in color. Moroccans are warm and friendly, inviting visitors into their homes or to share a meal, without a second thought.
Most of all, it's the food. Complex, rich flavors from exotic spices, nuts and fruits. All types of couscous, some made with wheat, others with corn or millet. Fresh bread cooked on griddles. Salads flavored with orange flower and rosewater — everything freshly made, fresh from the garden, alive with the taste of the Mediterranean. See why I wanted to go?
One way I can imagine my way to Morocco is to invite the flavors
into my kitchen. I did just this with an extraordinary Tajine-style lamb stew that filled my entire home with the aroma of coriander, cumin, cinnamon and vanilla, along with the apricot spread I had just completed and, of course, the lamb.
I prepared the lamb for a dear friend who had just had an especially complicated knee replacement so she was in rehab for a week after a week in the hospital. I visited her one afternoon at rehab; one look at her dinner plate and I knew she needed a meal that would dazzle her taste buds , distract her from the pain she was in and lift her spirits.
On the Fourth of July I prepared and packed up a meal worthy of a celebration. My reward was immediate. Her husband took one look at the Sicilian Lemon Tart and jokingly claimed it as his alone. Her sister, who had arrived the night before, read the small menu I had printed, then peeked at the Moroccan Stew which I had placed in a serving dish over the couscous and exclaimed, "Omigod, this is totally gourmet!" And my friend thanked me immediately, which would have sufficed in itself, but then came an e-mail and a few days later, a thank you note in the mail! My final reward was a small plate that I set aside for myself. I enjoyed every fragrant bite!
Moroccan Lamb Stew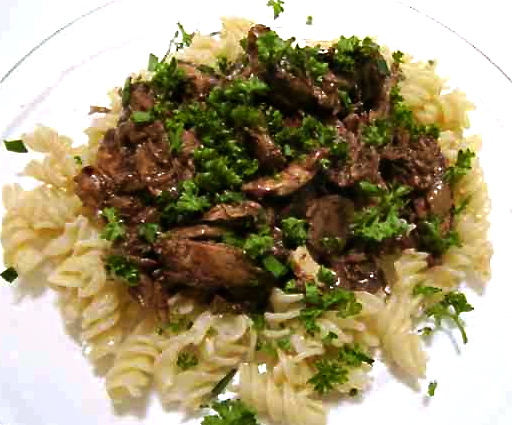 So what to serve with this besides couscous? Morocco and France are integrally connected so I brought French brie, warm sourdough baguette and freshly made Strawberry-Rhubarb jam for the appetizer.
The salad was simple: baby lettuces, small cherry tomatoes, cucumbers, scallions and a good sheep's milk feta cheese with an oil and lemon juice vinaigrette. If you're into more exotic fare, here's a good Moroccan salad to serve with the stew: Tomatoes, Preserved Lemons, and Sweet Red Peppers.
I'm keeping my recipe for Sicilian Lemon Tart a secret for now, but a simple dessert, such as a plate of cookies and a sparkling Muscat would be a good finish.
Did you like this post?
"Like" it, and share your thoughts in the comments below!
Latest posts by Patricia Rain
(see all)