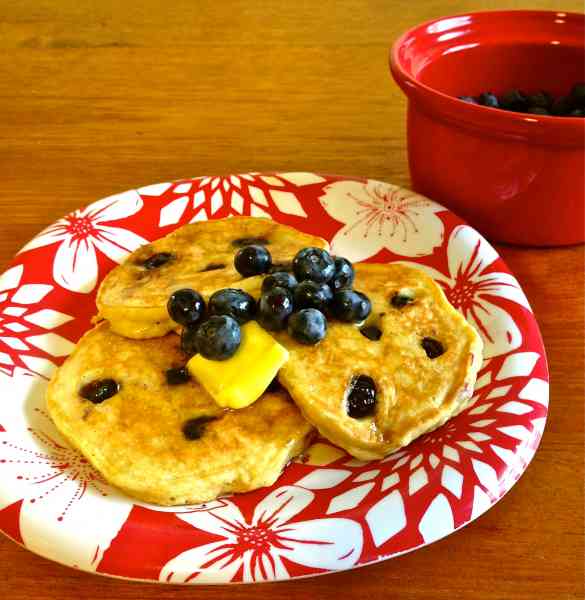 Courtesy of Chef Stephany Buswell
(My favorite Sunday morning breakfast that I'm sharing just because it's soooo good!)
Print
Blueberry Pancakes with Vanilla
1–1/2 cups flour
3 tablespoons sugar
1–1/2 teaspoons baking powder
1/2 teaspoon salt
1–1/2 cups milk
2 eggs, separated
3 tablespoons melted butter
1 teaspoon Rain's Choice pure Vanilla Extract
1 cup fresh blueberries
Instructions
Mix the dry ingredients together.
Mix the wet ingredients together and stir them into the dry ingredients. Do not over mix. Whip the egg whites until they are stiff but not dry and fold them into the batter.
Gently stir in the blueberries. Cook on a hot griddle.
Serve with real maple syrup and sweet butter.
Look Delicious? Pin it for the world to see!
Latest posts by Patricia Rain
(see all)