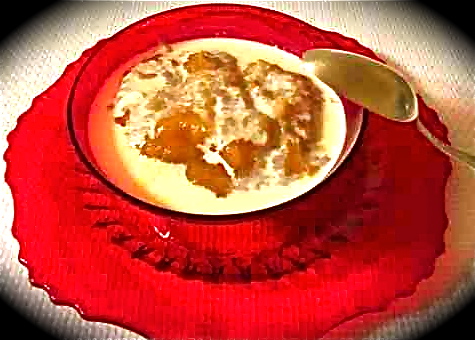 Print
Vanilla-Fragranced Applesauce
2–1/2 pounds apples (8-9), peeled, cored, and cut into chunks
apple juice or cider to cover apples
sugar or honey to taste
1/2 teaspoon Rain's Choice pure Vanilla Extract (or more to taste)
1/4 teaspoon cinnamon
1/4 teaspoon allspice
Instructions
Place apples in a saucepan and partly cover with juice. Simmer just until tender, adding more juice if necessary.
When cool, run through food processor or blender, or mash with a fork until a sauce is formed.
Add sugar or honey if needed (sometimes the juice will make the sauce sweet enough), and add vanilla extract and spices. Serve warm or cold.
Look Delicious?
Pin it for the world to see!
Latest posts by Patricia Rain
(see all)