This visit on beautiful Hawaii, I've been treated to some fruits I've never tried as well as others I've enjoyed once again. I love fruit, not only because of the sweetness, but also the explosion of juice, the mouth-feel, the textures, the sheer lusciousness they offer.
Some of the fruits I've eaten this trip I first had in China, but didn't have recognizable names for them. Fruits such as longdon, a small round fruit in an unassuming thin khaki shell. Similar to the lychee, it is a delicate, translucent fruit with a single brown seed in the center. Just a taste, but sweet and refreshing.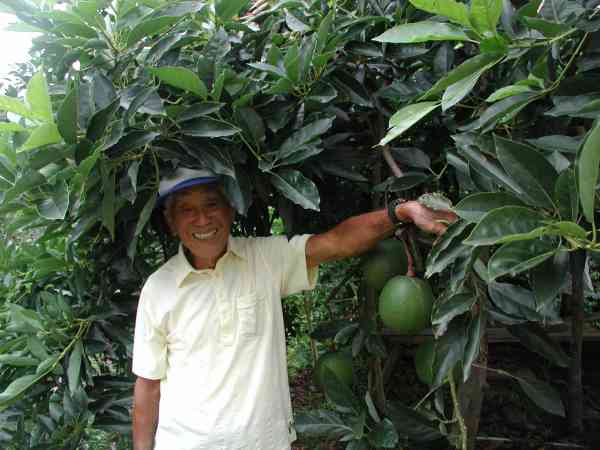 Dragon fruit with its exotic fuchsia skin with scales and beet-red flesh was served to me the first time in China. It is currently in season in Hawaii. I wasn't really taken by it in China so I haven't had it here, but I was curious about its origins. It's from a cactus, which makes perfect sense as I realize now that it tastes similar to tunas, the little fruits that grow on the flat paddles of Mexican and Central American cactus. Now that I understand it, I like it better.
Another is Lilikoi, a variety of passion fruit that is more citrusy than its sensual purple cousin. Lilikoi chiffon pie is an Island favorite, as well as lilikoi salad dressing, lilikoi curd to spread on toast or poundcake, or lilikoi cream pie. Too tart for my palate by itself, but delicious as an ingredient.
Cape Gooseberry is a little round fruit that looks almost like a cherry tomato. It comes encased in a parchment-like covering that is shaped like a small paper lantern. Sweet and flavorful.
Jaboticaba, an astonishing purple, grape-like fruit that comes originally from the Minas Gerais region of Brazil. It grows directly on the trunk and branches of the tree and is made into jellies, wine and juice.
I spent an afternoon in Kona with a 90 year old farmer, Sunao Kadooka, who grows exotic flowers and fruits. He had trees laden with what Island people call "butter avocadoes" growing so large and fat that one he gave me weighed at least three pounds! And how do the locals eat them? Sprinkled with sugar and scooped out with a spoon!
Miracle Fruit is a small berry that isn't particularly interesting on its own, but is a show stopper in its ability to make sour taste sweet. For instance, if you suck a lime briefly and follow it with the Miracle Fruit, you get an immediate sensation of sweetness in your mouth.
I have to admit that I still don't "get" star fruit (carambola). I've had them several times and the only way I think it works is in salads and even then my reaction is, "Why bother?"
But serve me all the many varieties of pineapples, bananas, mangoes and papayas, each with its own unique flavor and texture as I love them all! However, today as a judge for a culinary contest, I learned that mangoes don't work in pies or upside down cakes. The texture is all wrong. What is pure passion as a raw fruit becomes mushy and slimy when baked in a crust or on top of a cake.
I didn't know that apples could grow in the tropics, but they do in Hawaii, at 5000 feet, with their roots entrenched in the rich volcanic soil. They're small but have a snap. I remember how much I missed apples when I lived in Guatemala many years ago despite the bounty of new fruits around me. Having been raised on apples, they were strongly imprinted in my mind. Now I've learned to enjoy whatever grows right where I am.
For instance, cherimoya, most divine and creamy smooth. If you've never had one, seek it out. In Latin America they're made into ice cream.
And guanabana, not a fruit I've had here in Hawaii, but one I discovered in Southern Mexico. They're too delicate to travel. I just looked it up and learned that it is also called soursop, which is ironic, as a woman in Papua New Guinea recently recommended soursop as the plant has very strong anti-cancer properties.
It's a member of the anona family, closely related to cherimoya, with white flesh and brown seeds. I first fell in love with this fruit on a steamy-hot afternoon. The fruit had been mashed in the bottom of a large, wide glass with a bit of sugar, then water and ice filled the glass and the drink was served with both a straw and a spoon. It was incredibly refreshing. They're also made into "paletas," molded and frozen on a flat stick like a popsicle and so, so good!
Star fruit, originally from the Americas, was served to me in Tahiti. It's a round purple fruit that, when cut in half, has a star shape on the deep red flesh.
One last treat here are the late melons. Cantaloupes and Honey-dews. Sugar-sweet watermelons, stretching the last days of summer into late October. And after we finished eating our fill and spilling juice down our shirts, the chickens fought for the rinds, wildly pecking the pieces until the last flecks of green skin disappeared.
Latest posts by Patricia Rain
(see all)