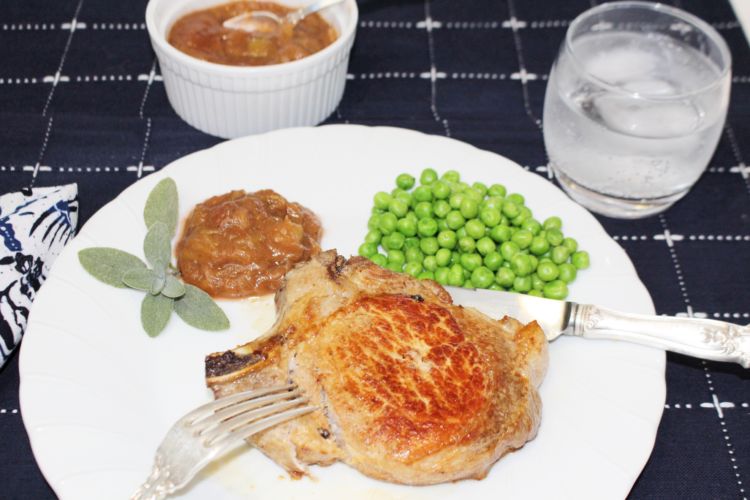 The rich, saltiness of meats often benefit from the light, sweetness of fruits and vegetables. Although we don't think of rhubarb as a vegetable because we nearly always serve it sweet, it's technically a veggie. This refreshing sauce pairs especially well with pork (adds sparkle to ribs, for instance), but it will lift the flavor of a roasted chicken or poached chicken breasts and is great with all grilled meats and fish. Add some heat to it — Tabasco, pepper flakes or harissa, if you'd like.
Print
Spiced Rhubarb Sauce for Pork or Chicken
7 – 8 medium stalks of rhubarb
4 tablespoons granulated sugar (or more to taste)
Juice and zest of 1 small orange
1 teaspoon Rain's Choice pure Vanilla Extract
1/2 teaspoon cinnamon
Salt and freshly ground black pepper
Instructions
Trim rhubarb stalks and remove any leaves. Cut stalks into 1-inch chunks. Place in a 3 quart saucepan. Add sugar, orange juice and zest. Bring to a boil over medium-high heat, then reduce to a simmer. Cook until the fruit has softened and can be pressed with a spoon 20 – 30 minutes.
Place in a serving bowl and add vanilla, cinnamon, salt and pepper to taste.
Serve with pork roast or chops.
Look Delicious?
Pin it for the world to see!
Latest posts by Patricia Rain
(see all)