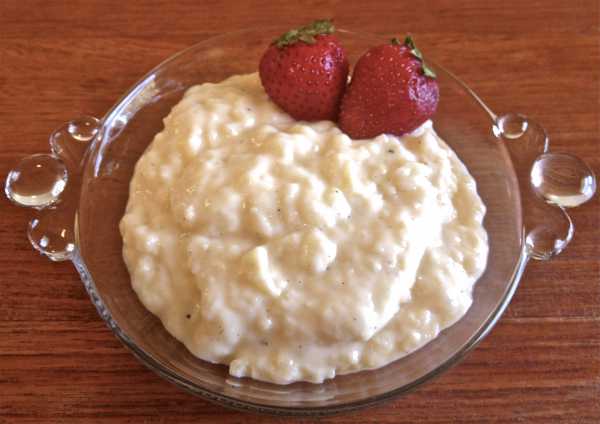 Vanilla Scented Rice Pudding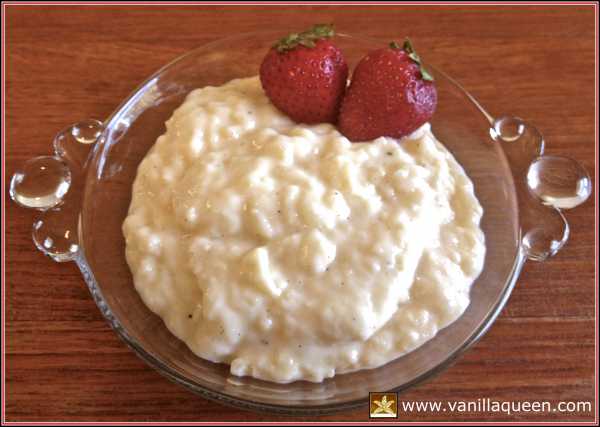 Courtesy of Chef Earl Darny

Print
Vanilla Scented Rice Pudding
2 tablespoons sweet, unsalted butter
1 cup Arborio rice
zest of 1 lemon, chopped fine
1/2 Rain's Choice Vanilla Bean split and scraped
3 cups whole milk
3/4 cup sugar
2 cups heavy cream, whipped stiff
Instructions
Melt butter in a medium, heavy-bottomed saucepan. Add the rice, lemon zest, vanilla seeds and scraped vanilla bean. Cook, stirring constantly for a few minutes. Add the milk all at once and cook over low flame, stirring constantly. It will take about 30 minutes for the rice to absorb all the liquid.
When the rice is soft and all the liquid is absorbed, remove vanilla pod and add sugar, mixing well.
Pour into a shallow pan, cover with plastic wrap, and refrigerate until cool. When cold, fold in the whipped cream. Serve with fresh or dried fruits.
Look Delicious?
Pin it for the world to see!
Latest posts by Patricia Rain
(see all)
Tags: arborio rice, Rice Pudding, vanilla scented rice pudding
Trackback from your site.
Patricia Rain
Patricia Rain
is an author, educator, culinary historian, and owner of The Vanilla Company (www.vanillaqueen.com), a socially conscious, product-driven information and education site dedicated to the promotion of pure, natural vanilla, and the support of vanilla farmers worldwide. She also does culinary presentations for food professionals, cooking schools, trade shows, food fairs, and private groups, and is a regular radio and TV guest.