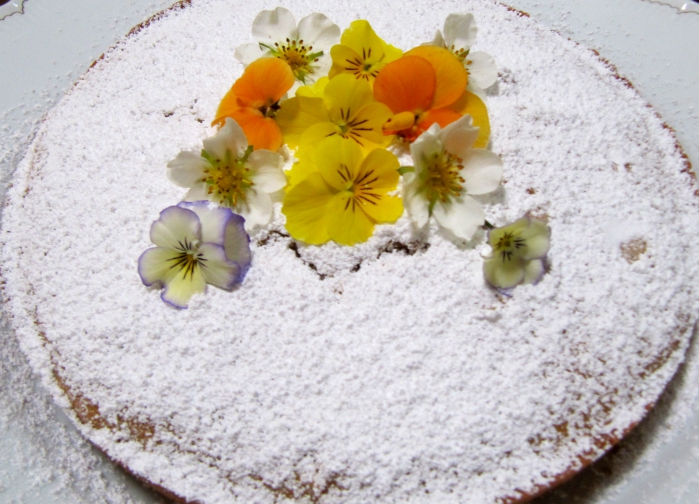 One Bowl Vanilla Cake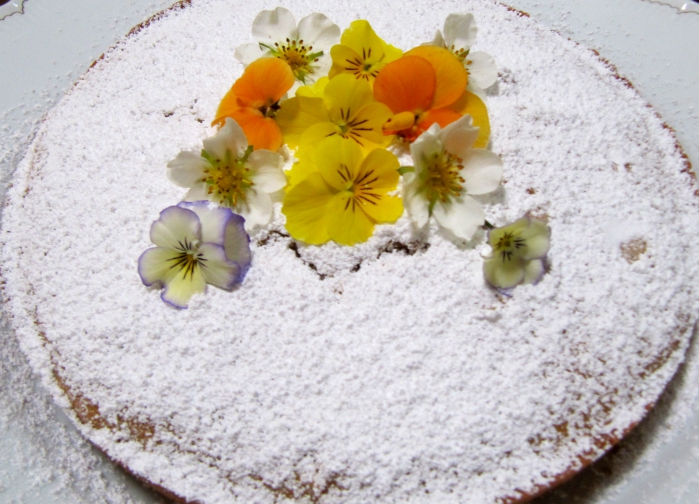 Courtesy of Alice Medrich, "Sinfully Easy Delicious Desserts"
Alice's recipes are always meticulously tested. So what have I done? Meddled with it! But only a little bit. I've added the option of using vanilla paste to give this cake a nicely rounded vanilla flavor. Feel free to use either paste or extract. In the meantime, this is a quick-to-make cake when you want a special teatime treat.
This cake recipe can be converted easily into a dry mix to give as holiday gifts. The recipe currently makes one layer only. You can leave it as a one-layer cake and add 1 teaspoon of ground vanilla bean powder to the dry ingredients or you can double the dry ingredients and substitute 2 teaspoons of ground vanilla bean powder. Include a card with the recipe instructions (without the vanilla as you will have that in the dry mix) as the recipients will need to add the eggs and cream. Package the dry ingredients in a canning jar or an attractive jar of your choice. Suggest that it's especially good served slightly warm with fresh berries and cream.
Print
One Bowl Vanilla Cake
Scale
Ingredients
1/4 cup plus 2 tablespoons (6.125 ounces) sugar
1 cup (4.5 ounces) unbleached all-purpose flour
1/4 teaspoon salt
1–1/4 teaspoons baking powder
1/3 cup heavy cream
3 Tablespoons (1.5 ounces) unsalted butter, melted and hot, or vegetable oil
3 large eggs
2 teaspoons Rain's Choice pure Vanilla Extract or 1 teaspoon Vanilla Bean Paste
8-by-2 inch round cake pan
Instructions
Position a rack in the lower third of the oven and preheat the oven to 350 degrees F. Grease and flour the sides of the cake pan and line the bottom with parchment paper.
Add the sugar, flour, salt and baking powder to a food processor and pulse to blend the ingredients thoroughly. Add the cream and butter or oil and pulse quickly, 8 to 10 times, until ingredients are blended (if you're using oil, the ingredients will be moist and beginning to clump together but not yet smooth). Add the eggs and vanilla and pulse 5 to 6 times. Scrape the sides of the bowl and pulse 5 to 6 more times, just until the ingredients are blended and smooth – no more.
Scrape the batter into the pan and spread it evenly. Bake for 30 to 35 minutes, until a toothpick inserted in the DSC_1181-copycenter of the cake comes out clean. Set the pan on a rack to cool for about 10 minutes.
Slide a thin knife or a small metal spatula around the edges of the cake to detach it from the pan. Invert the cake onto the rack and peel off the parchment liner. Turn the cake right side up on the rack to cool completely. Once cooled, the cake keeps, wrapped airtight, at room temperature for 3 days, or in the freezer for up to 3 months; bring to room temperature before serving.
Notes
Courtesy of Alice Medrich
Adapted from Sinfully Easy Delicious Desserts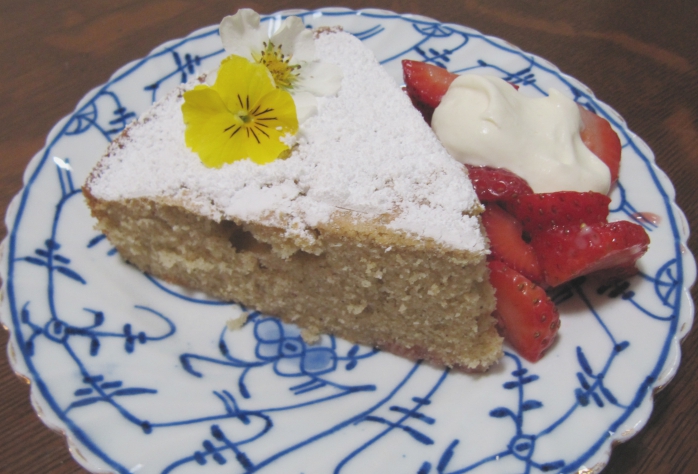 Look Delicious?
Pin it for the world to see!
Latest posts by Patricia Rain
(see all)
Tags: Alice Medrich, cakes, One Bowl Vanilla Cake, Vanilla Cake
Trackback from your site.
Patricia Rain
Patricia Rain
is an author, educator, culinary historian, and owner of The Vanilla Company (www.vanillaqueen.com), a socially conscious, product-driven information and education site dedicated to the promotion of pure, natural vanilla, and the support of vanilla farmers worldwide. She also does culinary presentations for food professionals, cooking schools, trade shows, food fairs, and private groups, and is a regular radio and TV guest.