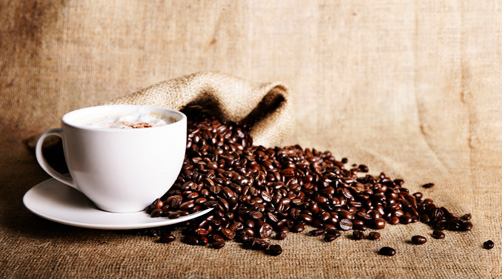 July 2003
By Eric Onstad, Reuters
AMSTERDAM — Just as Starbucks popularized cappuccinos for mainstream America, a new group wants to put "ethical" coffee on supermarket shelves across the globe.
The Utz Kapeh Foundation (www.utzkapeh.org), whose name means "good coffee" in an ancient Mayan language, guarantees basic standards for poor peasants hit by rock-bottom prices and inhumane living and working conditions. And it strives to do so without raising retail prices out of the reach of ordinary consumers.
With coffee bean prices trading at around half the levels of four years ago, weakened by a glut of supply, coffee firms have come under fire for reaping huge profits while peasant farmers suffer.
"I don't want to make use of child labor, and I want to prove that I don't," said Ward de Groote, head of coffee at Dutch retailer Ahold and a launcher of the concept. "I want to make sure there is free schooling (on plantations). I want to make sure the environment is in balance."
De Groote came up with the idea during a purchasing trip to Guatemala, where he was appalled that small children were forced to pick coffee and that basic sanitary facilities were lacking.
Utz Kapeh, recently spun off from Ahold as an independent group, is an alternative to Fair Trade coffee, which retails at a higher price than mainstream brands.
Ahold — which early this year finished certifying all the farms that supply the 12,000 tons of coffee it purchases each year — absorbs the slightly higher prices it pays to farmers.
Farms get Utz Kapeh certification after pledging to adhere to a code that includes fair wages and health care for workers and curbing waste and pollution.
The Fair Trade movement, in contrast, supports struggling peasants by guaranteeing minimum incomes, but only small numbers of socially committed shoppers will pay for it.
"The high ground has been staked out by organic and Fair Trade coffee, but there is a limit to how far those segments are going to grow," said Utz Kapeh director David Rosenberg. "The question is what is going to happen to the other 95 percent that is not in that niche."
Oversupply
Moving away from minimum prices offered by the Fair Trade movement not only allows Utz Kapeh coffee to be sold at competitive prices but will not increase the burgeoning supply that sparked the plunge in prices, De Groote said. Guaranteeing minimum prices on a widespread scale would only encourage more production and further weaken market prices.
The Fair Trade movement pays $1.26 per pound for high-quality arabica coffee beans, around twice the current level of beans on the New York futures exchange.
"We pay a 'sustainability' premium in times of crisis, but no one tells me I have to pay this or that; that is between the supplier and me," De Groote said. "If they don't get the price they need for coffee like this, they will stop producing, and that is something I cannot have."
There are mixed feelings in the Fair Trade movement about Utz Kapeh, with some wondering how much improvement will materialize for farmers.
"It's positive that something is happening, but if you set up guidelines and you don't pay a price so that farmers can meet them, that is the weak point," said Rita Openhuyzen, spokeswoman for the Dutch Max Havelaar foundation, a pioneer in developing the Fair Trade concept.
Low Public Profile
Max Havelaar does not see Utz Kapeh as a real competitor yet since it has kept a low public profile, Openhuyzen said. Most shoppers at Ahold supermarkets know nothing about the decent housing and clean water guaranteed to farmers that produce its coffee since there is no Utz Kapeh logo on packets.
Utz Kapeh is grappling with how to bring ethical concerns into a mainstream audience that might not be ready for it. Big retailers don't want to frighten off shoppers who might be suspicious when they see the Utz Kapeh logo.
"The percentage of people who are interested in the Utz Kapeh principles is a maximum of about 10 percent. The other 90 percent do not care too much or are not aware," said De Groote. "We don't want to give the other 90 percent the feeling that we have changed our coffee, which we haven't. We have to be very careful that the 90 percent keep buying the coffee because they like the quality."
Source: Reuters
Latest posts by Patricia Rain
(see all)