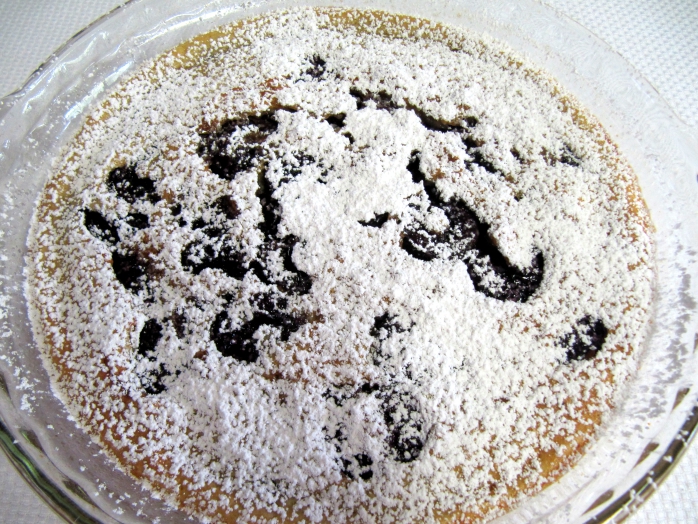 Clafoutis is a traditional French dessert that originated in Limousin. The name comes from clafotis, which means "to fill up," in Occitan, an old French language with regional dialects throughout parts of Southern France. Traditionally the dessert was made with dark cherries, pits included, with a custard batter similar to pancake batter or a thin flan. Leaving the pits in the cherries creates a stronger cherry flavor, but can cause tooth damage to the unwitting diner. The same recipe using different fruits and vegetables are technically flognardes. Whatever you choose to call it, it's as easy to make as a fruit-filled, baked pancake that you can serve anytime, whether for a special breakfast or as dessert.
Given that cherry season is so fleeting, take advantage of the beautiful cherries coming from the Pacific Northwest or, use apples, berries, rhubarb or plums. In fact, now that Limousin is known for their specialty apples, they are the more commonly used fruit.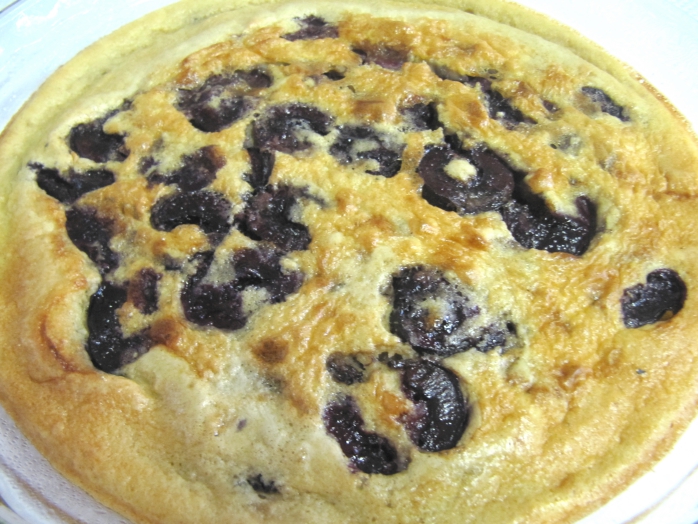 Print
Cherry Clafoutis
1/2 pound sweet cherries, pitted
3 eggs
1/3 cup flour, plus extra for dusting pan
1/4 cup sugar
1 teaspoon baking powder
1/4 teaspoon Rain's Choice ground Vanilla Bean Powder or,
1 teaspoon Rain's Choice pure Vanilla Extract
1 cup whole milk
Powdered sugar for dusting pan
Butter for greasing the pan
Instructions
Preheat the oven to 350 degrees F. Butter and flour a pie pan or other round baking dish that measures at least 2" high and 9" wide. Scatter the cherries evenly about the pan.
In a mixing bowl, whisk together the eggs and flour, then add the sugar and baking powder and vanilla and whisk again until combined. Slowly pour in the milk and whisk until the batter is smooth. Pour over the cherries and bake until set and lightly browned, about 40 minutes.
Notes
Before serving, dust with powdered sugar.
Serves 6
Look Delicious?
Pin it for the world to see!
Latest posts by Patricia Rain
(see all)