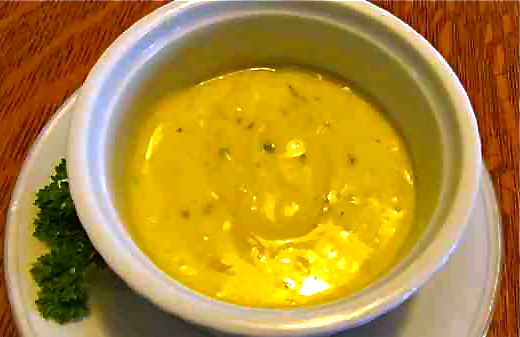 For those of you unfamiliar with aioli, it is the delicate, French version of mayonnaise, easily made at home, and infinitely more delicious than the store-bought variety. Don't be put off by the idea of adding vanilla extract. The vanilla adds a delightful lift to the aioli as well as the slightest hint of sweetness. The Tahitians know this. They would never think of serving mahi-mahi without vanilla in the cream sauce they are famous for!
Use this sauce also for prawns, fresh crab or any baked, grilled or sauteed fish, artichokes, asparagus or any vegetables you'd like to serve with sauce. You can also use it in sandwiches. Think mayonnaise gone haute!
A couple of tips: If you are using aioli over vegetables or as a dipping sauce for artichokes, seafood, etc., you don't need to make it real thick. For use on sandwiches or chicken or seafood salad, make it a little thicker.
Print
Aioli
2 garlic cloves
1 large egg yolk
1 hard boiled egg yolk (optional)
2 teaspoons fresh lemon juice
1 teaspoon red or white wine vinegar
1/2 teaspoon Dijon mustard
1/4 cup extra-virgin olive oil
3 tablespoons sunflower, walnut or other quality vegetable oil
1/4 – 1/2 teaspoon Rain's Choice pure Vanilla Extract
Sea salt and freshly ground pepper
1 teaspoon chopped chives, tarragon, thyme or marjoram if desired
Instructions
This is how to make aioli the traditional way.
Mince and mash garlic to a paste with a pinch of salt using a large heavy knife. Set aside.
Whisk together yolk, lemon juice, vinegar and mustard in a bowl. Combine oils and add a few drops at a time, to yolk mixture, whisking constantly, until all oil is incorporated and mixture is emulsified. (If mixture separates, stop adding oil and continue whisking until mixture comes together, then resume adding oil.)
Whisk in garlic paste, vanilla a few drops at a time to taste, and herbs, then season with salt and pepper. If aïoli is too thick, whisk in 1 or 2 drops of water. Chill, covered, until ready to use.
Here is how to make it using a food processor or blender.
Mince garlic through a press or with a heavy knife. Add egg yolk, hard-boiled egg yolk, chopped into pieces, lemon juice, vinegar, mustard and 1 tablespoon of olive oil. Pulse until mixed well. With the motor running, add the oil in a very slow stream until the oil is incorporated and the mixture is emulsified. This can happen fairly quickly. Stop and taste the mixture. Add salt and pepper to taste and adjust oil/acid ratio if necessary. Add vanilla, a few drops at a time to taste, then herbs.
If the sauce breaks, scrape it out of the processor bowl, wash the bowl, add an egg yolk, and then add the broken sauce very slowly until it emulsifies then add garlic, vanilla and herbs. This is mostly likely to happen during humid weather or a thunderstorm.
Store as you would mayonnaise. This will keep for about a week.
Notes
You may need a little more or a little less oil than the recipe calls for. Adjust accordingly. Also, if the olive oil you are using is strong, use a little more vegetable oil and a little less olive oil.
Look Delicious? Pin it for the world to see!
Latest posts by Patricia Rain
(see all)