Several years ago I had a terrific recipe for shortcake biscuits. Naturally, I lost it. I didn't know this, of course, when I decided that it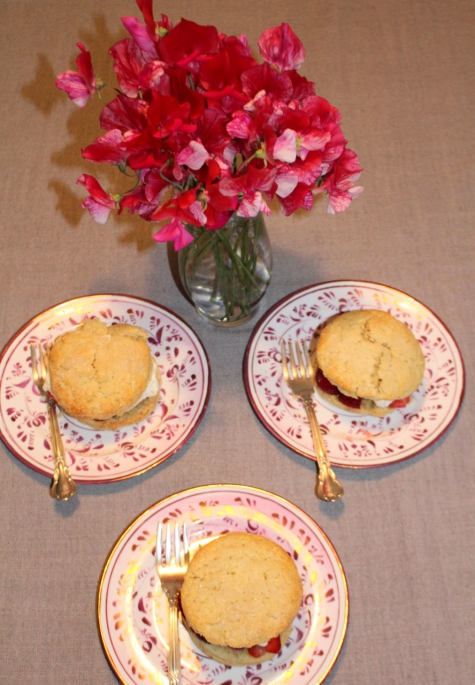 would be the perfect dessert to bring to a party I was attending. Even though it was late in the season, the warm, sunny days we've had has meant a never-ending abundance of strawberries and, even as I write this, it appears it's far from finished.
If you're reading this post in May, read on. You are at the welcoming end of the new season and the recipe I located is great. If you're reading this in late September, this is the recipe to use with the last of the season's berries.
Can you imagine warm shortcakes filled with juicy berries and whipped cream (or Greek yogurt if you must) for breakfast? This is what got me through a lot of cookbooks and ultimately led me online where I scored. The winning shortcake? Made by James Beard's mother!
Here's the surprise: James Beard wrote over twenty cookbooks but never included his mother's recipe. However, he did confide in his friend, Larry Forgione that, "There can never be a better dessert, only fancier." Forgione ended up with the recipe, included it in his book, An American Place (Morrow, 1996), and it was a hit.