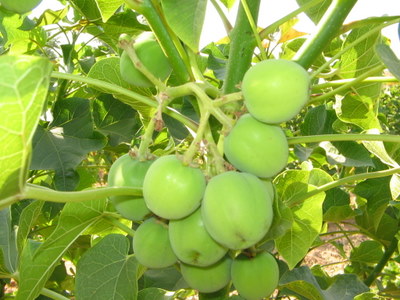 Courtesy of Mike Keller:
(MikeKeller2@mac.com)
Jatropha curcas, a humble tropical shrub-like tree often used as a living fence in developing countries, may actually be headed for star status as a prime source of bio-fuel in the 21st century.
As research scientists and engineers first considered biofuels in the US and Europe, ethanol made from corn and biodiesel derived from soybeans, looked very promising. Good for the farmers, easy to grow and inexpensive. What wasn't taken into consideration was that the increased demand would send prices for these commodities sky-high. While this was a welcome windfall for farmers growing the crops, it created a series of serious issues and ultimately it doomed the industry for a number of reasons, not the least of which was that it became virtually impossible for the producers of the fuels to make money.