Changing the World One Woman at a Time
African Women's Leadership Summits:
Kenya and Uganda 2013
On July 29th, 2013, I leave for East Africa. I'll be facilitating two African Women's Leadership Summits, then visiting the farms and projects of many of these women leaders. Also, I will finally meet, in person, hundreds of generous, caring farmers who prayed for my survival during my battle with terminal Cancer!
Our Goal: Establish a Women Leaders Cooperative Throughout East Africa.
Women's Leadership Summits
In 2005, I was one of twenty women in the inaugural Women Leaders for the World (WLW) training program at Santa Clara University. This program, conceived by the Global Women's Leadership Network, was designed to further empower women leaders in their work, locally, nationally and internationally.
The training helped me to expand my work as the voice for tropical vanilla growers worldwide, many of whom I met while doing research on vanilla in Mexico, and many of whom I have met through my business. Over the years, I have come to be known worldwide as "The Vanilla Queen" for my work representing and working with the farmers.
I have helped three women leaders attend the WLW training. Mariam Mukalazi of Uganda and Theresia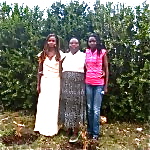 Ndirangu of Kenya, whom I met through my business and who both work with women farmers in East Africa, were unable to secure visas. Finally, I made the decision to go to Africa this summer to meet these amazing women in person.
Initially, I planned to facilitate a one-day gathering of women leaders in Kampala, Uganda. The project quickly grew into two two-day African Women's Leadership Summits – one in Uganda, the other in Kenya.
Our ultimate goal is to establish a loosely-knit women leaders' cooperative throughout East Africa. To this end, our proposed summits will add value in the following ways:
* Women who have gone through the WLW training will have the opportunity to meet women from other classes, get to know one another and determine how they can potentially share their training with other women leaders.
* We will continue a conversation about how we in the industrialized world can support these leaders as the Millennial Goals become due in 2015. How can we train women leaders unable to come to the US? How can we create a network of support – a leadership cooperative for women in East Africa – and connect with other leadership groups globally? The conversation has started via e-mail and skype. We will meet in the two countries in August to expand this vision.
* The owner of the largest certified organic vanilla farm in continental Africa has committed to teach interested women farmers the technology for the labor-intensive curing and drying of vanilla beans. As we are again facing a shortage of vanilla worldwide, this could be an extremely helpful revenue stream for the women and their families.
* Should our project be fully funded, we also plan to professionally document the summits, farms and projects.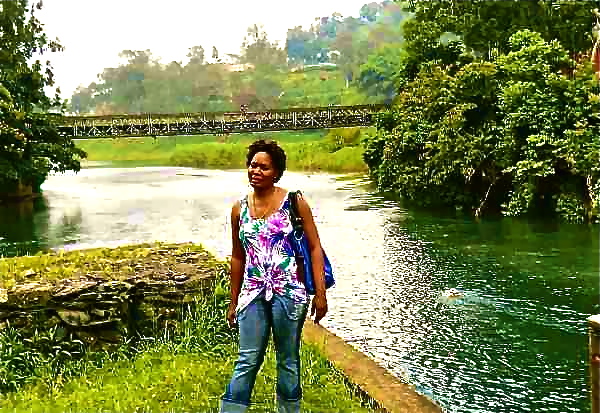 The Magic Has Started
The WLW leaders in Kenya and Uganda are excited! They have begun the arrangements for the summits. Some of these women will travel hundreds of miles to attend. We want this to be the beginning of a larger conversation for setting up future women's programs in the developing world.
The women attending the summits work to support food security, healthy families, social justice, human rights, financial independence and personal empowerment. They are the future of Africa and a powerful voice for empowering women, not only in Africa, but throughout the developing world.
In addition to documenting the summits, women's projects and farms, I will be collecting research for my next two books. One is a memoir of my work with farmers, traders and others in the vanilla industry. The other, Dreaming of Miracles, is a personal exploration of how we look at life, death, healing and curing through the lens of different cultures. As a senior and a cancer survivor, I am grateful to be alive and excited to bring these and future projects to fruition.
How You Can Support Us
In order to make this journey possible, the women leaders, the farmers and I invite you to lend your support.
We need funds for meeting rooms for the summits, meals, tea and supplies.

We need funds for lodging in Uganda and Kenya for those coming a distance. We need airfare to travel between Kampala, Uganda and Nairobi, Kenya, as it is too far to travel by land given our time constraints.

We need drivers and gasoline expenses for land travel to farms and women's projects in Uganda and Kenya.

Finally, we need to cover the administrative costs of our fundraising campaign and incentives.
We need to raise a minimum of $7,500. Any leftover funds will be applied toward the next steps for continuing this conversation.
Want to Support Us But Don't Have Funds?
Please tell friends about us. Post about us and add the link that follows on your Facebook, Twitter or Google + pages: igg.me/at/awls
Tell your church or other community groups. Together we can bring the change we wish to see for a healthy, peaceful planet!

Cow Shares
In honor of the cows Mariam Mukalazi was ready to sell to come to the WLW training, we are selling Cow Shares. Cow Shares are an ideal gift for family and friends who support education, social justice and the empowerment of women.
If you wish to make a private donation, please send to Patricia Rain, The Vanilla Company, P.O. Box 3206, Santa Cruz, CA 95063.
Thank you all for your support in this venture to support women leaders, farmers and workers throughout the developing world!
Latest posts by Patricia Rain
(see all)